GeForce Now review: Nvidia's 'Netflix for PC games' is impressive, but impractical
Nvidia's server-based game service performs surprisingly well with the proper setup, but there are still too many reasons to stay away.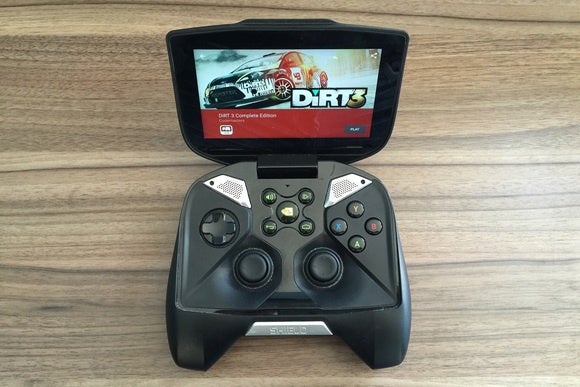 Nvidia proved long ago that its cloud PC gaming service was a cut above others. Even in a preview phase last year (under the name Nvidia Grid), streaming games over the Internet from Nvidia's servers already felt smooth and fairly natural. There were times you'd almost forget that you weren't playing on a high-end PC.
Not much has changed with the launch of GeForce Now, the paid service that has sprung from those early previews. Cloud gaming can still be a surprisingly enjoyable experience, only now you must pay $8 per month for the privilege, or purchase from a small library of standalone games for sale.
But now that Nvidia is asking for money, it's all the more disappointing that the company hasn't devised an attractive business model, or expanded the number of devices on which GeForce Now runs. You still need an Nvidia Shield Portable, Tablet, or Android TV set-top box to use GeForce Now, and the small gaming selection is still largely walled off from your personal PC game library. As such, it's hard to imagine who the service is really for.
All about optimizing
GeForce Now works in similar fashion to other cloud gaming services, such as Sony's PlayStation Now and the recently deceased OnLive. Instead of requiring a gaming PC at home, Nvidia's remote servers provide all the serious computational power, delivering the game to you as a compressed video and audio stream. This allows a lightweight device such as Nvidia's Shield Tablet to play modern PC games such as The Witcher 3: Wild Hunt and Batman: Arkham Origins. You don't even have to download the whole game; streams launch in roughly 15 to 30 seconds.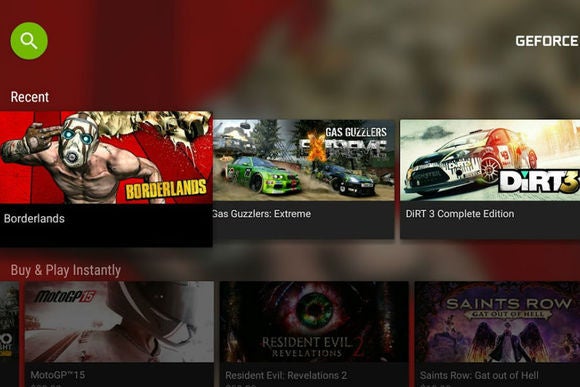 Pick a game from the GeForce Now library, and it loads in less than 30 seconds.
Playing games this way involves a set of rules. Here are the requirements that Nvidia lists on its website:
10 Mbps minimum connection speed, 20 Mbps for 720p and 60 frames per second, or 50 Mbps for 1080p 60 fps
Dual-band wireless router
Less than 60ms ping to one of Nvidia's six data centers (spread across North America, Europe, and Asia Pacific)
Nvidia Shield Portable, Shield Tablet, or Shield Android TV set-top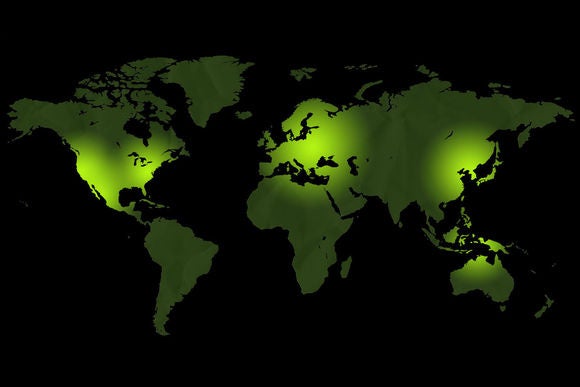 The lighter the green, the closer the server.
Even if you meet those requirements, streaming quality is not guaranteed. Move too far from your wireless router, and a warning message tells you to get closer. If you're on the borderline for available bandwidth, any other significant network usage (such as a Netflix stream on a laptop) can introduce serious stutter and lag.