Four full-size headphones for affordable audiophile luxury
Your ears deserve better than the cheap cans you've been using all these years. Luckily, $300 or so can buy world-class quality.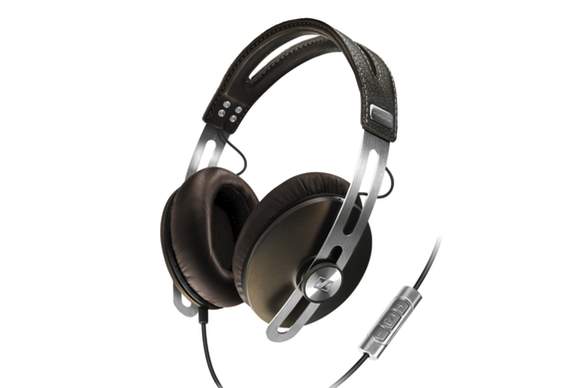 One reason I love headphones is that they represent an affordable luxury. In contrast to the best wines, exotic super cars, Michelin-star-adorned restaurants, and tropical vacations, a set of world-class headphones that will entertain you, day-in and day-out, for years can be had for as little as $300 or so. In the world of headphones, nothing says luxury like a big ol' set of cans with pillowy ear pads that seal off the outside world and leave you intimately connected with your music.
I tested four sets of full-size, high-end headphones, ranging in price from $310 to $399. These models are all supra-aural (or over-ear), and incorporate closed (or sealed) designs, in which the earpieces have closed backs to reduce external noise (and to keep your music from bothering others). This style of headphones is appealing in many listening environments, but a closed design also presents acoustic challenges that can result in bloated, flabby bass and a closed-in sound. For the most part, the four models I tested avoid these issues.
The models here sit at or near the top of their respective product lines, offer an inline remote-and-microphone module for use with portable devices, and sport removable cables—a great feature to ensure that you can bask in that audio luxury for a long time to come. Most work well with the weak headphone jacks found on most computers, media players, smartphones, and tablets, though all benefit from better amplification. (See our headphones buying guide for more info on different types of headphones, along with recommended models.)
V-Moda Crossfade M-100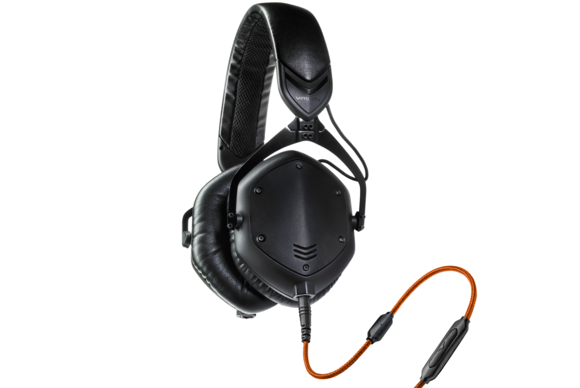 Last year, V-Moda launched the highly regarded Crossfade M-80, the first of the company's then-new M line of "modern audiophile" headphones. The M-80 is portable, impeccably constructed, and sounds great. It's an impressive all-around headphone.
V-Moda has since taken its full-size, over-ear Crossfade LP2 and given it the "M" treatment. During the development process, V-Moda enlisted "200 audiophiles, editors, artists, DJs and Grammy-winning musicians" (including the enthusiasts at Head-Fi) to provide feedback, yielding what the company calls the "world's first crowdsourced headphone", the $310 V-Moda Crossfade M-100 (4.5 of 5 rating).
The results are, once again, impressive. A surprisingly compact "exoskeleton" case--reminiscent of an alien egg, and continuing the extraterrestrial theme of the M-80's case--packs the M-100 into about the same volume as the case for the much-smaller M-80. (The M-100's case is shorter and narrower but thicker.) Inside, elastic bands hold a 3.5mm-to-1/4-inch adapter, two "V-Corks" (see below), and two cables: One is a standard headphone cable but with a built-in splitter for sharing audio with a friend, while the other has a single-button inline remote module and a separate inline microphone module. On the latter cable, the microphone is located at mouth level for optimal audio pickup, while the remote module is located lower down to make it easier to use. (Unfortunately, unlike with the M-80, you don't get an Apple-style, three-button remote.)