Former Apple ad man Ken Segall on Steve Jobs, simplicity, and why an Apple car wouldn't be so crazy
Ken Segall wrote the book on how Apple simplified its business to become the most successful company in the world. Now he has a follow-up: Think Simple.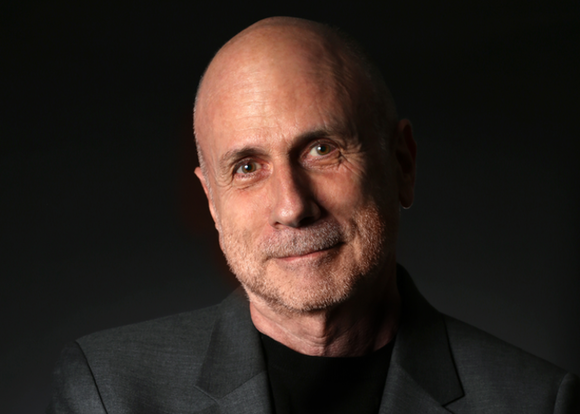 Credit: Doug Schneider
As creative director of advertising agency TWBA/Chiat/Day, Ken Segall crafted ads for NeXT Computer and then Apple. He helped create the iconic "Think Different" campaign upon Steve Jobs's return to Apple and gave the iMac its name when Jobs preferred a pretty terrible alternative. Segall spent 12 years working alongside Jobs, in the process picking up enough tips on running a successful business that he wrote two books behind Apple's guiding principle: simplicity above all else.

Credit: Penguin Random House
Segall's first book, Insanely Simple, was about how Jobs simplified Apple across the board, from products to operations, and turned his floundering computer business from a sinking ship into the most profitable company in the world. The second, Think Simple, hits shelves on Tuesday and picks up where Insanely Simple left off. Segall found business leaders, including Ben & Jerry's co-founder Jerry Greenfield and Whole Foods co-CEO Walter Robb, who are simplifying their operations and products to become the Apple of their respective industries.
Segall made headlines earlier this month with a piece in The Guardian about whether Apple is abandoning simplicity and losing its way in the Tim Cook era (spoiler alert: no). He chatted with Macworld before the release of Think Simple about the book, that Guardian piece, Apple's latest products (both real and rumored), and the time Jobs raked him over the coals.
Macworld: Your book is all about taking Apple's principles of simplicity and applying them to other companies. But people have criticized Apple for growing too complex in recent years. Is that the case?
Segall: It's more complex, but part of that is by necessity. The company has grown so much bigger and its audience has matured, and they need to keep up with that. The bigger iPhone is a perfect example of that. Apple resisted making that extra iPhone for way too long, actually, and a lot of customers were going to other phone makers as a result. You don't want to lose customers because you're trying to stay so simple. Although some people complain that the product line is getting too complex, it's far from complicated when you look at the big picture. Apple still makes so few products compared to other companies.
Which Apple product could use some simplification?
The big one is Apple Music, which has been widely attacked for its needless complexity. I'm a relatively smart person and I like this stuff, and I was a bit perplexed by Apple Music as well.
There's some of that stuff going on in product naming as well. If you look at the three iPhones, the 6s, 6s Plus, and SE, that right there is more complicated than it needs to be. I think they need a bit of quality control when it comes to naming schemes or whatever might impact their customers' perception of simplicity.