Five ways E3 2013 can surprise and delight us
It'll take more than flashy graphics and franchise sequels to get our adrenaline going at the Electronic Entertainment Expo next week.
Hey, E3: It's time for a shake-up.
Last year's Electronic Entertainment Expo, the most important gaming convention of the year, was a letdown. There were plenty of good games, sure, but with console hardware running long in the tooth and an annoying focus on prosaic sequels to popular games, there just wasn't a lot for hard-core gamers to get excited about.
This year is going to be different—the Xbox One and PlayStation 4 are nigh. So, with Sony and Microsoft launching a new generation of living room consoles, we can expect a huge investment in new games and powerful new technology for developers to exploit.
We hope to be wowed by what we see in Los Angeles when the show opens June 11, but if game makers really want this to go down as one of the greatest E3 shows of all time, they'll need to do more than give us the same old sequels with fancier graphics and sound.
I'm looking at you, Call of Duty and Killzone.
New franchises
Okay, we get it. Sequels to established blockbuster franchises aren't going away—the general public looks forward to them. Activision is going to ram a new Call of Duty down our throats every year until people stop buying it. (Can we get on that, gamers?) But new console launches are a time for change and growth. New hardware with new capabilities offers developers the opportunity to design new kinds of experiences, and is often a launching point for brand-new game franchises.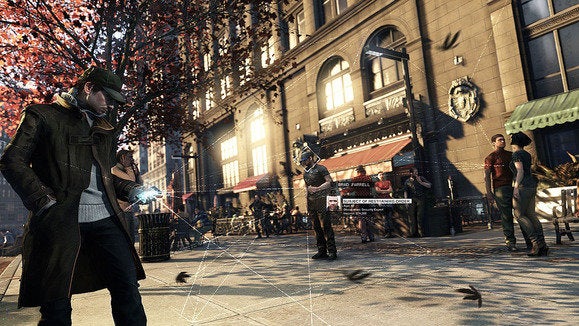 Watch Dogs looks like an intriguing new game, but we want more-much more.
Some, like Ubisoft's Watch Dogs, Microsoft's Quantum Break, and Sony's Driveclub have already been announced. We want more—much more. Microsoft has promised that it will publish 15 games for the Xbox One in its first year (a surprisingly large number), of which 8 will be new intellectual properties. That's great news, and I hope we'll see all of them at this year's show. Let's hope Sony and Nintendo have similar commitments, and that big third-party publishers are driven to give us new games, not just sequels to popular series. Nintendo, in particular, could stand to deliver new games with new characters.
Nintendo gets its act together
The Wii U is in trouble. It's a fine system, but it's still in need of a firmware update or two to fix some nagging problems, and it doesn't have that must-have aura yet. There's no grand new 3D Mario game, no Smash Bros., no Animal Crossing, no Metroid, no Zelda; even Pikmin 3, once a launch title, still hasn't seen the light of day. When E3 is over, gamers need to feel like they just gotta have a Wii U, and that's going to be a tall order.