Facebook's latest goal is to connect (and save) the world
In a time of political arguments and unfriending, CEO Zuckerberg has a new plan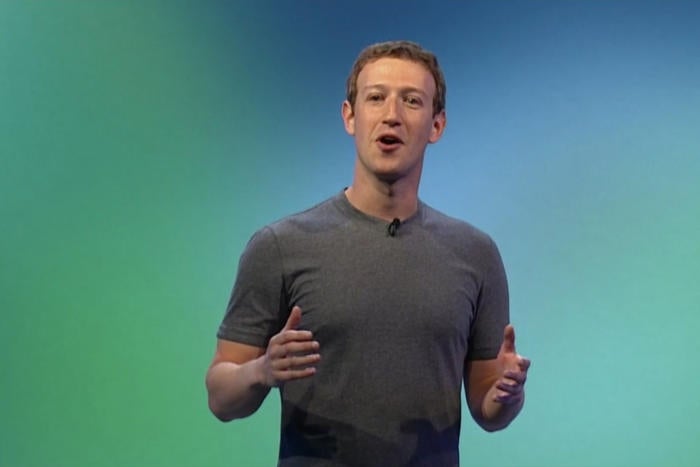 For nearly 13 years now, Facebook has been trying to make connections between friends. Now, co-founder and CEO Mark Zuckerberg has a new - and bigger - plan.
Facebook will focus on creating a global community.
"This is a time when many of us around the world are reflecting on how we can have the most positive impact," wrote Zuckerberg in a blog post late Thursday. "We may not have the power to create the world we want immediately, but we can all start working on the long term today. In times like these, the most important thing we at Facebook can do is develope the social infrastructure to give people the power to build a global community that works for all of us."
In that light, Zuckerberg said he wants the world's largest social network to help people build supportive communities, create communities that provide aid during crises, and find ways to encourage people to become better informed -- and vote.
"Today, I want to focus on the most important question of all: are we building the world we all want?" Zuckerberg wrote. "Our greatest opportunities are now global -- like spreading prosperity and freedom, promoting peace and understanding, lifting people out of poverty, and accelerating science. Our greatest challenges also need global responses -- like ending terrorism, fighting climate change, and preventing pandemics."
Zuckerberg noted that this is an especially important time to build global communities because some people are being left behind by globalization, while others are breaking global connections.
Industry analysts said this is a natural extension of what Facebook has been doing all along.
"Zuckerberg clearly cares about this, but it's also good business," said Ezra Gottheil, an analyst with Technology Business Research. "It's good works, but it's also good business. If getting on Facebook makes you feel better instead of worse, you'll go there more often."
One of the issues Facebook may be trying to combat is the negativity that has arisen on the social network, particularly in the last year of politics in the United States. Facebook friends have been spending a lot of time espousing their political beliefs on the network, angering many, alienating some and even leading people to unfriend each other.
Unfriending isn't good business for Facebook. The more social connections someone has on the site, the more time they'll spend there posting, commenting and liking things. And more time on the site, means more ad dollars.
It's a social project, as well as a business project, to get people around the world more engaged and working toward positive goals.
"Well, if this is successful, hopefully much of the ugly side of Facebook will be minimized, like when it's used for bullying and things like that," said Zeus Kerravala, an analyst with ZK Research. "Perhaps we will see more social initiatives being run on Facebook. Not overnight. It will take time and dedication from Facebook."