Experts warn businesses not to over-buy on unlimited data plans
New Verizon Unlimited plan applies to companies with up to 50 workers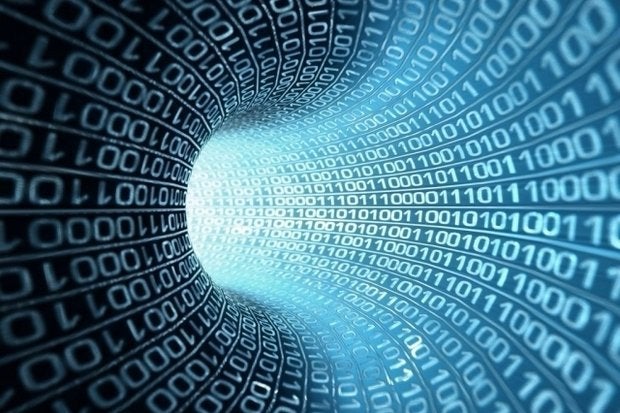 Unlimited data plans, like the one announced this week by Verizon, are mostly irrelevant to large businesses that negotiate lower prices with carriers for large pools of data, voice and text for hundreds of workers.
But smaller businesses -- say, those with fewer than 50 workers -- could benefit from an unlimited plan, especially if they don't have an assigned telecom manager who manages wireless contracts.
"Smaller organizations that don't have the staff or capacity to manage their mobility budgets could benefit" from an unlimited plan, said Michael Nziolek, vice president of strategic consulting at Tangoe, a telecom expense management consultancy.
But there's a caveat: Unlimited plans can lead a company to overspend, he said. Buying an unlimited plan for a higher price might be unnecessary compared to a lower price, for example, 4GB of data per month per employee -- especially when 4GB is all a particular employee really needs.
"Unlimited is over-buying in most cases," Nziolek said, based on Tangoe's consulting work with many companies, including large firms and many mid-sized companies with fewer than 500 employees. "With unlimited, you're often paying paying more than you should."
Roger Entner, an analyst at Recon Analytics, agreed.
"Americans really like unlimited plans and are typically overbuying when going for it," Entner said. "Overbuying means that based on their usage pattern, they could have purchased a metered plan for less money that comfortably fits their needs. But they would rather have unlimited to be safe. Just like everything else in life, a large majority of Americans think they are above average."
In the case of the new Verizon Unlimited plan, a single customer pays US$80 a month for unlimited data, talk and text, HD video streaming and mobile hotspot. That price goes down in steps to US$45 per month for four lines.
A Verizon spokeswoman said via email that the new plan is available to small businesses with up to 50 workers.
Verizon said its heaviest users of the unlimited plan -- those who exceed 22GB of data in a month -- will be forced to wait behind other customers in the event of network congestion.
Nziolek said at $45 a month per line, Verizon's unlimited plan sounds attractive -- until a customer includes the cost of buying a new phone that is required in the plan. For an iPhone 7 in the plan, that device cost is US$650, or US$27 a month.
The Verizon Unlimited service cost of $45 plus the device cost of US$27 equals a total monthly total of US$72.
"That's not terribly compelling," Nziolke said. By comparison, large companies can negotiate pricing that is less than 40% or better of that Verizon Unlimited monthly cost, made possible because of the large contracts those customers sign, he said.