Evermind review: This minimally intrusive system for monitoring your elderly parent needs to do more
Evermind is a good idea for children who want to ensure their parents are following their usual routines, but there are a lot of things it can't do.
People with children often experience a role reversal later in life: They transition from caring for their kids to having their kids care for them. If your parents are at that stage, you might already be struggling to keep them healthy and safe without impinging on their privacy and independence. That's where Evermind comes in.
Evermind's biggest upside is that you don't need to travel to your parents' home to set it up. They can do it themselves (more on this later). Once that's done, the person being monitored can go about their daily routine without any further interaction with the system. The downside is that the system doesn't generate enough useful data to justify its $199 price tag and $29-per-month ongoing subscription fee (fortunately, there's no long-term contract).
I tested Evermind with my own father, who is living in an apartment by himself without round-the-clock supervision. I'll cover Evermind's main benefits before I explain some of its missing ingredients.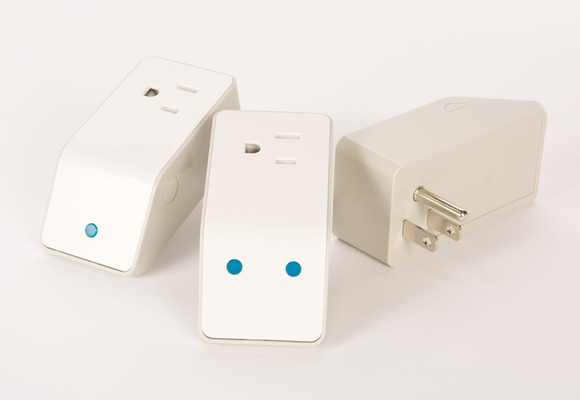 The Evermind kit comes with three sensors that detect when lamps, small appliances, and other devices are turned on and off.
An Evermind system consists of three sensors that plug into power outlets between a lamp, a coffee maker, and a television, for instance. Cellular radios inside the sensors send a signal when the plugged-in device is turned on or off. That eliminates the need for a Wi-Fi network, broadband connection, smartphone, or any kind of hub, which an elderly person might not want or need. And since the sensors draw power from the outlet, there's never any need to change or charge batteries. That's crucially important because it eliminates any need for the person being monitored to interact with the Evermind system in any way.
I plugged in two lamps (one in the bedroom and one in the living room) and a television at my father's apartment. But I could just as easily have had my dad do this himself, because the Evermind sensors synced up to the Internet all on their own. I never had to push any buttons or run an app to configure anything.
That's pretty slick, and it's important because he's not one to just sit and watch me configure gadgets without getting fidgety. If your parent lives far away, you can have the system shipped to them so they can handle the installation.
At home, I fired up the Evermind.us site and typed in a code to register the sensors. Just like that, I created a login and saw the three sensors. I added my cell-phone number and email address so that Evermind would alert me using both avenues.