Entrepreneur First to catalyse tech innovation in Singapore
The talent investor aims to support 400 individuals over the next four years, as part of the republic's push towards an innovation-led and value-creating economy.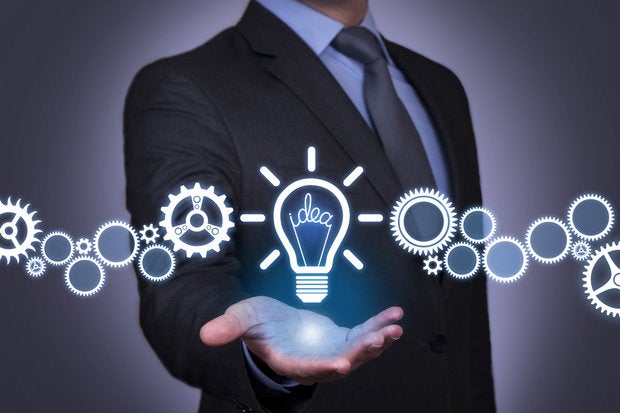 UK-based talent investor Entrepreneur First (EF) will be setting up an office in Singapore, as part of its partnership with Singapore's Infocomm Investments.
EF's new office will help catalyse technology innovation - especially in the areas of healthcare, digital economy and urban sustainability -- in the republic, said Tharman Shanmugaratnam, Singapore's Deputy Prime Minister (DPM) & Coordinating Minister for Economic and Social Policies at the launch event in London.
EF works with individuals with deep technical capabilities to help them translate their ideas into commercial solutions. These individuals do need not join with a team or a fixed idea. They will work closely with a select group of highly experienced venture partners to build their startups and prepare for next-stage investments, according to EF.
Over the next four years, EF Singapore will support up to 400 individuals who are inclined in the areas of science, technology, engineering and mathematics (STEM). This is in line with DPM Tharman's call for Singapore to move towards an innovation-led and value-creating economy.
"One of our biggest priorities is to create new value by better translating the R&D in Singapore into greater commercial success. We believe Entrepreneur First's model of working with deeply-technical individuals in Singapore will lift our already-vibrant startup ecosystem to a whole new level," said Steve Leonard, Chairman of Infocomm Investments.
EF Singapore aims to recruit 40 to 50 individuals for the first cohort in September 2016. The programme comprises two three-month phases. During the first three months, each participant receives a monthly stipend of S$3,500. Should a company be successfully formed after the first phase, EF Singapore will invest a further S$25,000 for an 8 percent equity stake. The total investment (including stipends) in each successfully formed company is approximately S$50,000. Interested individuals may apply for the programme at www.entrepreneurfirst.sg.
Since 2013, EF has worked with 200 individuals and built 50 startups which have so far raised over US$60 million in venture capital from leading global investors. Collectively, these startups are now worth more than US$250 million.