Drivers want their cars to get to know them better
Younger drivers want in-car access to their smartphone app.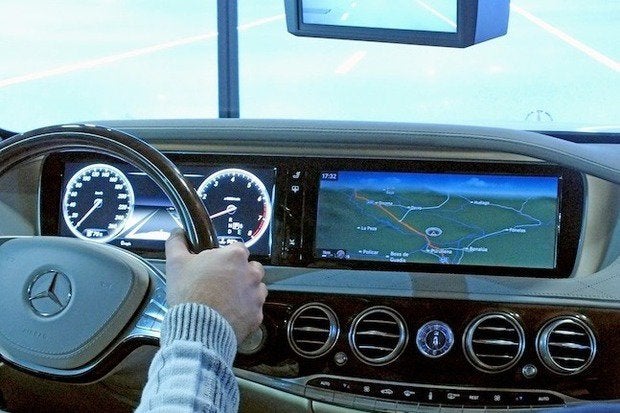 Credit: Creative Commons
Consumers want their vehicles to anticipate their personal technology demands and to provide the same functionality as their mobile devices, according to a survey.
Because of the technology gap in vehicles, consumers are more likely to use their smartphones to access apps and information while driving, most commonly the apps for navigation (54%) and music (44%).
The survey, entitled Automotive Connectivity and the Generational Divide, was performed by Lochbridge, an IT services company. The online survey was conducted in June through Google Consumer Surveys and involved 1,490 respondents from age 18 through 65.
The survey found millennials want that access to more than navigation in their vehicles; they want smartphone apps and mobile entertainment, too. Eighty percent of the respondents under the age of 35 indicated that they wished their vehicles better understood their tech preferences, could predict what they needed and guide them appropriately.
"More than three-in-four young adults - ages 18-to-35 - say they want in-vehicle innovation that goes beyond access to applications. They want cars that know them personally," Bob Kennedy, vice president of Lochbridge's Automotive group, said in a statement. "Millennials are always-on and always-connected."
Not surprisingly, the survey found that 53% of respondents viewed mobile technology as being more advanced than in-vehicle technology.
Automakers have long recognized that they can't keep up with the pace of mobile technology because vehicle development cycles can be three or more years long. One possible solution would be to create telematics platforms based on open source code with modular hardware that could be updated periodically.
Mobile device integration is among the most difficult issues facing the auto industry today, according to Mark Boyadjis, a senior analyst for in-vehicle infotainment (IVI) systems at IHS Automotive.
Mobile devices need to communicate with the IVI system, and that doesn't always work well, depending on which version of iOS, Android or which device a consumer uses.
One of the main reasons for the limited functionality of most IVIs is that car manufacturers use proprietary software developed by third-party suppliers to power their infotainment systems, meaning car-based apps are also proprietary.
"If gaps exist between automotive and mobile technologies, they turn to their smartphones for in-vehicle information and application needs," Kennedy said.
Having an open-source IVI operating system would create a reusable platform consisting of core services, middleware and open application layer interfaces that eliminate the redundant efforts to create separate proprietary systems. By developing an open-source platform, carmakers can share upgrades as they arrive.
Automakers could then focus on differentiating their infotainment systems through their user interfaces, which only make up about 5% to 10% of the software in the IVIs.