Dell unveils stunning 4K OLED UltraSharp display and declares war on bezels
Dell's 2016 monitor lineup includes a stunning OLED display, InfinityEdge bezels, and wireless phone charging.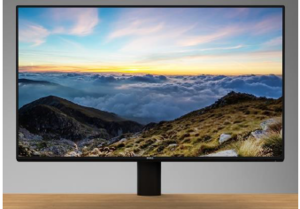 The 24-inch UltraSharp has a 5.3mm bezels on the top and sides. Credit: Dell
The war on bezels
Dell's OLED panel isn't the only new display the company is pushing. Dell said it has also declared war on thick bezels and has brought its InfinityEdge thin bezels to two monitors.
The first InfinityEdge panel is the UltraSharp 27 with a resolution of 2560x1440. The bezel measures 7.3mm on the top and sides and 8.3mm on the bottom. Inputs include HDMI 1.4 with MHL 2.0, DisplayPort 1.2, miniDisplayPort, and DisplayPort Out. The monitor is priced at $719 and will be available at the end of next month.
Dell didn't say what the panel technology is, but as it's described as "ultra wide viewing" angles, we'd guess that means it's an "IPS-like" screen. Monitor companies have been hesitant to throw the term IPS around lest they draw the legal wrath of Sharp these days.
The other InfinityEdge monitor is Dell's UltraSharp 24. The bezel is even smaller at 5.3mm on the top and sides and 8.3mm on the bottom edge. It has the same inputs as the 27-inch version but the resolution is 1920x1080. It's priced at $349 and will also be available at the end of next month.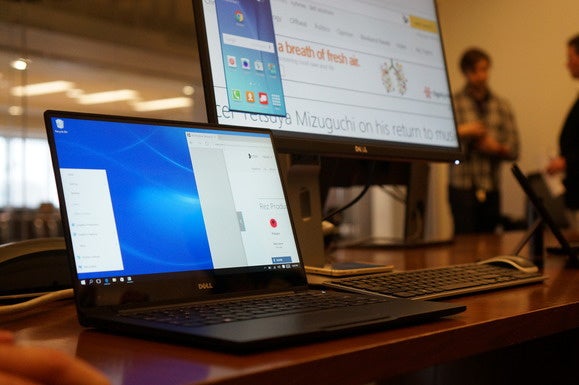 The new Dell Wireless monitors let you use Miracast to connect your laptop. Credit: Gordon Mah Ung
Cut those wires too
Dell's two last new monitors support Miracast and Bluetooth wireless display connectivity. That means you can stream your phone's screen to your Dell UltraSharp Wireless Monitor without touching it. Laptops that also support Miracast can use the monitor wirelessly as a secondary or primary display. Both are 1920x1080 panels with "IPS-like" wide viewing angle support. The 23-inch UltraSharp Wireless also has a built-in wireless charging base that supports charging tablets or phones that use the Qi or PMA charing standards.
Both monitors are limited to a single HDMI port and are priced at $429 for the 23-inch and $469 for the 24-inch monitor.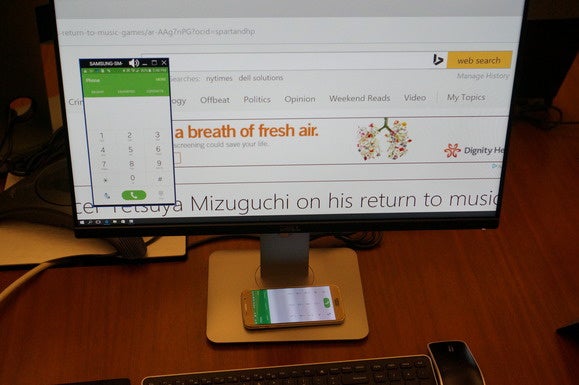 Dell's 23-inch UltraSharp Wireless lets you wirelessly charge your phone while displaying the contents on your monitor via wireless too. Credit: Gordon Mah Ung