Deep-dive review: The iPhone 7 Plus is the best iPhone yet
Even without an audio jack, the iPhone 7 Plus is packed with welcome updates.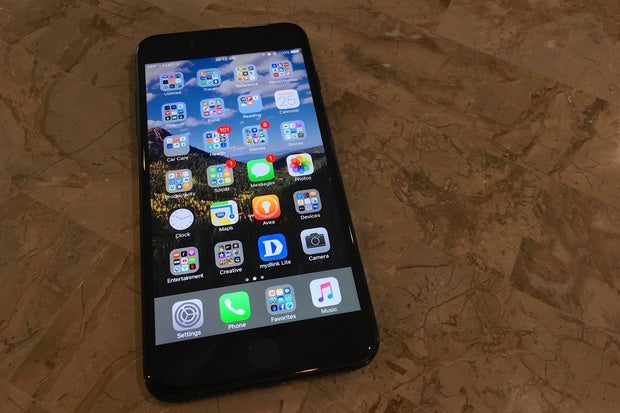 Let's get this out of the way about the biggest change to the iPhone 7: The elimination of the old-style audio jack doesn't mean Apple is trying to force users to buy wireless AirPods. The iPhone 7 comes with wired headphones (that plug into the Lightning connector port), and it comes with a free adapter if you have your own headphones you'd rather use.
If you're hung up on the missing audio jack, which you shouldn't be, then the iPhone 7 isn't for you. For everyone else, I'll be clear: The iPhone 7 is the best iPhone I've ever used - and I've owned every single version, dating back to 2007.
That this year's model is the best shouldn't be a surprise. Apple has to out-execute itself (and its rivals) every year if it's going to coerce millions of current users to upgrade and draw in Android users looking to switch. The iPhone 7 and 7 Plus, unveiled on Sept. 7 and in users' hands since Sept. 16, look much like the iPhone 6S and 6S Plus, but looks are deceiving.
The iPhone 7 features a water-resistant housing; a new, non-mechanical Home button that relies on haptics for feedback; major updates to the camera system; a notably better display; faster system performance and up to 256GB of storage capacity. Battery life, too, should be improved, despite the demands of the faster system architecture.
In hand, I have the 256GB version of the iPhone 7 Plus in jet black - the shinier of the two new black options. I've been using the phone since it arrived Sept. 24 after a variety of shipping delays. And yes, I got up at 3 a.m. to pre-order like millions of others. But jet black supplies were constrained from the get-go.
Look and feel
For the third year in a row, Apple has kept the look and feel of the iPhone the same. This is a break from the company's every-two-year-redesign cadence, and has led to speculation that next year's 10th-generation model will represent a radical new look. The iPhone 7 sports a smooth casing made from 7000 series aluminum shaped to meet the all-glass front; build tolerances are tight enough to give a seamless appearance.
The iPhone 7 - the smaller of the two models - has a 4.7-in. LCD screen and weighs 4.87 oz.; the Plus model has a 5.5-in. screen and weighs 6.63 oz. Apple doubled the entry-level storage to 32GB, with 128GB and 256GB versions available for an extra $100 with each jump. (The jet black model is only available with 128GB and 256GB of storage.)