D-Link Wi-Fi Smart Plug review: Exceedingly basic home control
This is one of the least-intelligent smart plugs I've encountered. As cheap as it is, it's too expensive for what it delivers.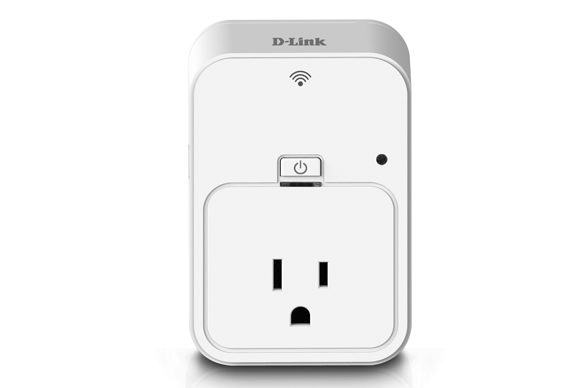 Plug D-Link's DSP-W215 Wi-Fi Smart Plug into an AC outlet and you can use your smartphone or tablet to monitor and control any device that you plug into it--locally or from wherever you have Internet access. You can also integrate the Smart Plug into D-Link's broader Connected Home Platform. But since it's designed to control anything from a lamp to an oscillating fan, control is limited to turning the device on or off. It can't do other useful things, such as dimming a connected lamp.
D-Link offers apps for the Android and iOS operating systems. You must open a mydlink account and enroll the Smart Plug if you want it to work with D-Link's other connected-home devices. You'll need to provide your email address (and your smartphone number if you want to receive SMS messages), but the service is otherwise free--apart from enduring ads for other D-Link products, that is. D-Link doesn't offer PC or Mac software for monitoring or programming the device, and you can't do those things from this web portal, either.
Although the Wi-Fi Smart Plug is a wall wart, it doesn't consume more than one AC outlet. Whether you'll be able to fit a second wall wart into the outlet depends on the size and orientation of that second wall wart. The device has one button for manual control of the outlet, and a WPS (Wi-Fi Protected Setup) button for automatically connecting to your Wi-Fi router (it operates only on the 2.4GHz frequency band). I tested it with D-Link's latest 802.11ac router, the DIR-880L, but it should work with any router.
Buggy Android app
I have a bad habit of not reading instruction manuals before installing a product, especially when the product is in a category that I'm intimately familiar with. But when I opened the box with the Smart Plug, the only documentation I found inside was a GPL Code Statement (such a disclosure is required when a manufacturer uses software code subject to a GNU public license). So when I saw that the Smart Plug had a WPS button, the first thing I did was to connect it to my router using WPS.
"Okay, now what?" I said to myself. Then I remembered that D-Link's PR department had sent me a printed reviewer's guide for the product. Reading that, I learned that there should have been a quick installation card with the Smart Plug's SSID and PIN printed on it.
Sure enough, when I looked in the box a second time, I found it stuck to the tape holding the bottom closed. The card also has a QR code that you can scan to download an app for your Android or iOS device. The other side of the card describes the three steps you need to follow to initially set up the Wi-Fi Smart Plug.