Curious about HDR? Here's everything you need to know if you plan to buy a TV in 2016
High dynamic range video promises to be the next big thing in TV tech, but you'll need to be careful when you shop for a new set.
The good news is that this isn't a winner-take-all battle akin to Blu-ray versus HD-DVD, in which consumers who made the wrong choice got shafted. For one thing, TVs that support Dolby or Technicolor's methods also support a more standardized format called HDR-10 that will appear on 4K Blu-ray players. Streaming services are likely to support HDR-10 as well, which means users will always enjoy a baseline level of HDR quality.
"Everything supports HDR-10, basically," Turner said. "Think of it as the new base layer. It's the default, it's easy, it's low-complexity, everybody's doing it."
In the long run, it's entirely possible for TVs and streaming services to support both Dolby Vision and Technicolor's system as well. This is already the case with the OLED TV that LG announced at CES. In terms of future-proofing, users could reasonably worry that they're not getting the best possible HDR signal, or that their TVs might not support future cable HDR channels, but they won't be completely starved for content.
Not all HDR TVs are equal
Content isn't the only concern with HDR. On the TV side, there's also the issue of quality control. An unscrupulous TV maker, for instance, might advertise the ability to play HDR content, but that doesn't mean the TV delivers peak brightness that's high enough to make that content look good. Unlike 4K, which is rigidly defined as displaying 3840 by 2160 pixels, HDR is more open to interpretation.
Fortunately, this is a problem TV manufacturers seem willing to solve. At CES, we heard about a new consumer-facing standard called "Ultra HD Premium," which aims to distinguish exceptional TVs from the rest. LCD/LED TVs that carry the Ultra HD Premium label, for instance, must achieve a brightness of at least 1000 nits. Although the label doesn't solely address HDR—it also specifies things like black levels and color gamut—it does guarantee a certain level of HDR quality. LG, Panasonic, and Samsung all announced Ultra HD Premium sets during CES.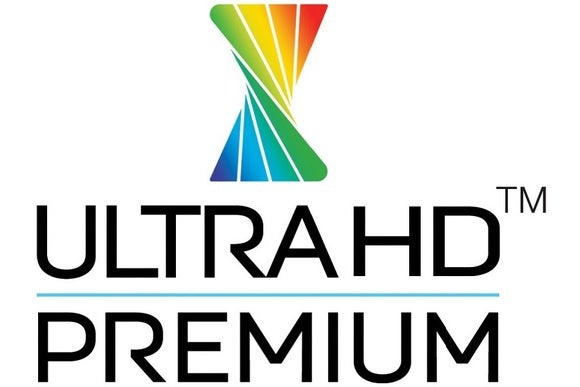 The Ultra HD Premium logo is an industry-wide indicator of high quality.
"It's an aspirational goal for the CE manufacturers to meet these requirements, and now that they know how far the goal line is, they'll try to meet it," said Hanno Basse, President of the UHD Alliance.
Beyond just hardware, the Alliance hopes to stamp this label on HDR content. 4K Blu-ray discs, which are HDR-enabled by default, will all have the Ultra HD Premium label, and Technicolor says any HDR content it produces will meet the requirements as well. The idea is that users can match the TV and the label together and know they're getting top-notch video.
Previous Page 1 2 3 4 5 Next Page