Curious about HDR? Here's everything you need to know if you plan to buy a TV in 2016
High dynamic range video promises to be the next big thing in TV tech, but you'll need to be careful when you shop for a new set.
Because of its allure for filmmakers, the TV industry is optimistic that we'll see plenty of HDR content in the years ahead. But how that content is created, and what it looks like on individual TV sets, is where things get complicated.
A format war looms, but the stakes aren't too high
Right now, two companies are trying to advance HDR content in Hollywood. Dolby Labs is one. It introduced an HDR system called Dolby Vision a couple of years back. With this system, Dolby works with filmmakers to create an HDR master copy on high-performance displays, and then packages it for distribution to televisions. On the TV side, Dolby's technology unpacks the master copy and maps it to the characteristics of that specific television.
"What that means is the software can take the Dolby Vision master and make it look as good as it possibly can on that specific television," said Giles Baker, senior vice president of Dolby's broadcast business group.
Among streaming services, Dolby Vision will be supported in content from Netflix and Vudu. As for TVs, new sets from LG and TCL will support it, as will future Roku-powered smart TVs.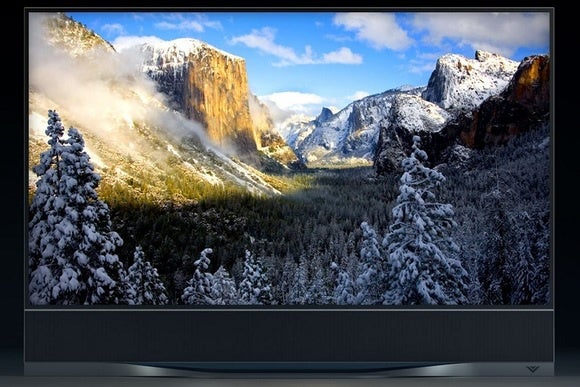 Vizio's 120-inch, $130,000 R-Series TV helped introduce Dolby Vision to the world at CES 2014, though it didn't go on sale until last year.
For these TV makers, the attraction to Dolby comes down to both quality and marketing appeal. "They're the gold standard," said Chris Larson, TCL's vice president of sales and marketing. "So when you think of who can do this right, Dolby represents a firm line in the sand in everything they want to do."
But Dolby is not alone in this effort. Technicolor, already a major player on the Hollywood post-production scene, wants in on the HDR business, too; and it's come up with its own system for creating and delivering video. Technicolor's main pitch is the ability to convert between SDR and HDR in a single file. That could be a big draw for cable and satellite providers, who might not want to dedicate lots of bandwidth or new satellites to what is not yet a widely adopted format.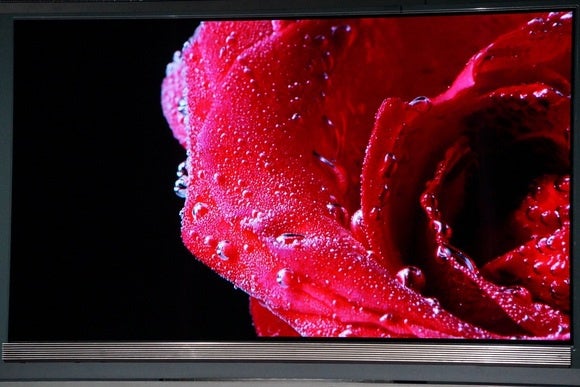 LG has pledged to support both Dolby and Technicolor with its high-end OLED TV. Credit: Blair Hanley-Frank
"What we want is content that'll play everywhere, and a delivery system that fulfills what pay-TV operators and broadcasters specifically are looking for, and the most important feature for them is backwards compatibility," Technicolor's Mark Turner said.
Turner also criticized Dolby Vision for being a proprietary format, though it's worth noting that both approaches involve licensing technology to TV makers and requiring specific silicon on HDR-enabled TV sets. From a consumer perspective, the end result may not be all that different.
Previous Page 1 2 3 4 5 Next Page