Congress joins battle against ticket bots
Legislation now pending in Congress would outlaw the use of bots – coded automation used by scalpers – to buy up tickets to concerts and other events before the average buyer can even get in line.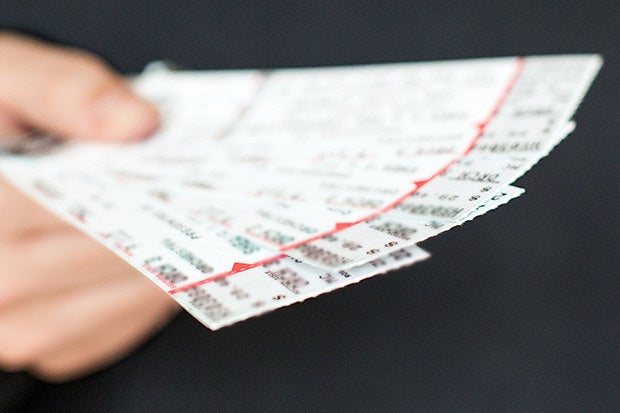 Some members of Congress apparently think that by passing a law, they can beat ticket bots.
The response of IT experts: Good luck with that.
The intentions are the best, of course. Companion bills now pending in the House and Senate are aimed at stopping online ticket scalpers by banning the use of bots – software that can buy hundreds or even thousands of tickets or reservations before the average individual buyer even gets started.
But a law isn't going to stop the scalpers, according to experts including Rami Essiad, cofounder and CEO of Distil Networks. "You're trying to combat an enemy you can't see," he said. "Making it illegal doesn't allow you to see them. There's a lot of legislation saying it's illegal to hack, but there's plenty of hacking still going on."
Indeed, legitimate players in the entertainment business – artists, promoters, venues and even the big ticket sellers like Live Nation/Ticketmaster – have tried to defeat online scalpers for years, with limited success.

Rami Essiad, cofounder and CEO, Distil Networks
Ticketmaster has reportedly spent millions of dollars since 2011, including hiring machine-learning experts to combat them.
It has revoked the tickets of buyers who exceed household limits, and has sued scalpers, including a ring in New Jersey.
At the venue level, the First Niagara Center in Buffalo and others have tried putting ticket buyers in a virtual "waiting room" and requiring human identification through the buying process, according to Sen. Chuck Schumer (D-N.Y.).
But the scalpers adapt. They can program their bots to behave in ways that make them essentially indistinguishable from a real person, including using a different credit card for each purchase.
This past August, tickets with a face price of $129 to a Billy Joel concert at the Nassau Coliseum sold out in five minutes, and then reappeared on resale sites where they were priced from $400 to as much as $8,000.
The story was similar with tickets to an Oct. 22 show by Paul McCartney at First Niagara.
In response, Schumer urged his congressional colleagues to support the Better Online Ticket Sales (BOTS) Act of 2014, filed this past February in the House by U.S. Rep. Marsha Blackburn (R-Tenn.). Schumer more recently filed a companion bill in the Senate.
It would define the use of bots to buy tickets as an "unfair and deceptive practice" under the Federal Trade Commission (FTC) Act. It would also become a federal crime, and create a right of action so that private parties can sue in federal court to recover damages.