CIOs say Apple still doesn't care about enterprise
Apple may cater to the enterprise more than ever before, but only big businesses feel the love. CIOs of smaller organizations that support Macs and iOS devices seek meaningful relationships with Apple, but convincing the consumer giant to shift toward enterprise is a losing battle.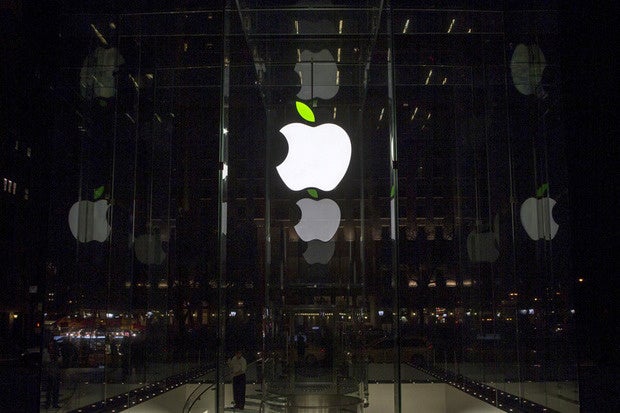 Apple's products and platforms have been bona fide game changers in the enterprise, but the company still doesn't give many CIOs the time of day. Unless they commit to buying 10,000 iPads or other Apple devices, enterprises are essentially on their own when it comes to support, according to a group of IT executives who spoke at this week's MacIT Conference in Santa Clara, Calif. All of the CIOs said they hope Apple will do more to embrace the needs of small-to-midsize businesses ... but none are holding their breath.
Aaron Gette, CIO of Bay Club, a lifestyle and fitness company, says he has never expected Apple to provide the level of direct support IT professionals are used to from traditional enterprise vendors. CIOs can successfully approach Apple in two ways, according to Gette. "One is the enterprise sales division, which is where they're trying to sell you 10,000 iPads, and the other is leveraging the business team that's in the [Apple] stores." Gette has relied exclusively on the latter option throughout much of his career.
Apple's proposition in the enterprise
A sort of take-it-or-leave-it mentality surrounds Apple's products in the enterprise, and while CIOs can sometimes solve support problems with Apple Store, the process is time consuming. And email and phone calls just don't provide the level of support that most IT professionals need.
Apple made some small efforts to cater to enterprise during the past few years, including the introduction of its Device Enrollment and Volume Purchase programs, but the promise of once-unthinkable alliances with companies such as IBM isn't coming to fruition for the majority of CIOs.
Receiving a routine sales pitch from Apple can feel a bit like winning the lottery, according to Debra Jensen, CIO at retail clothing chain Charlotte Russe. Instead of being invited to a sales briefing, she was "nominated" for the opportunity to attend, she says. Jensen didn't go -- not because of the way Apple approached her, but because Charlotte Russe is never going to buy enough Apple products to become an important customer.
The CIO perspective on Apple hardware is changing regardless of how little assistance IT gets from Apple, according to Stuart Appley, CIO of the real estate firm Shorenstein. Appley says he wants to "get out of the business of saying no" to users who want to use Apple products, and he's had to bulk up his own IT staff to fill in when Apple comes up short.
"Apple has never, at least until recently, embraced corporations and embraced the enterprise," he says. "They're a consumer-first company."