Chromecast (2015) review: A superfluous upgrade to a high-caliber product
One of Google's best devices gets modest improvements, and that's okay.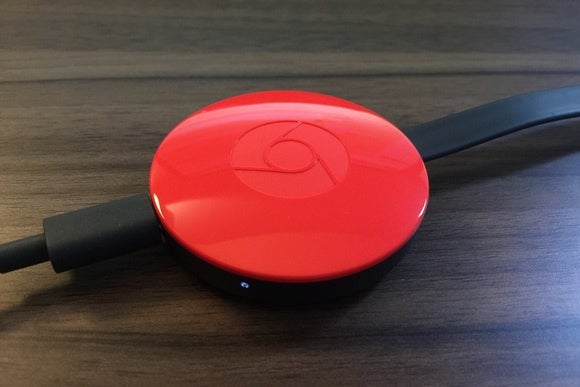 The second-generation Chromecast might be the most unnecessary hardware that Google has ever released, but that doesn't mean it's bad product.
With Chromecast, the hardware never mattered much. Unlike media streamers from Roku, Amazon, and Apple, a Chromecast doesn't come with a remote control. Instead, you use your phone, tablet, or computer's Chrome browser as the remote. When you're ready to watch TV, you open a supported app such as Netflix or Hulu, hit the big "Cast" button, choose a video, and watch as it starts streaming on the television a few seconds later.
By moving the entire browsing experience to the device in your pocket (or on your lap), Chromecast is unburdened by heavy computational and storage requirements, not to mention the cost of a remote. And whenever you buy a new phone or tablet, the Chromecast experience automatically gets smoother and faster. This unique setup—and ever-expanding app support—has allowed Chromecast to get better with age.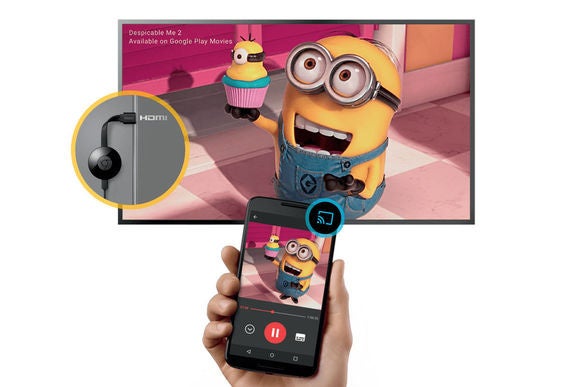 Tap the Cast button in apps like YouTube, and video appears on the TV.
All of which is a long-winded way of saying that the market wasn't crying out for a replacement for the first-generation Chromecast. Despite being two years old, it's still a fast and cheap way to watch Internet videos on your television. The new model, still $35, is just a teeny bit more effective.
Streaming in the round
The new Chromecast does look different from the 2013 version, which was slightly larger than a USB stick and plugged directly into a television's HDMI slot. The 2015 version is more like a plastic puck, with a 4-inch HDMI cable on one end. It's designed to dangle freely away from the TV, so as not to block any nearby ports. (The old Chromecast shipped with a short HDMI extension cable to mitigate this problem.)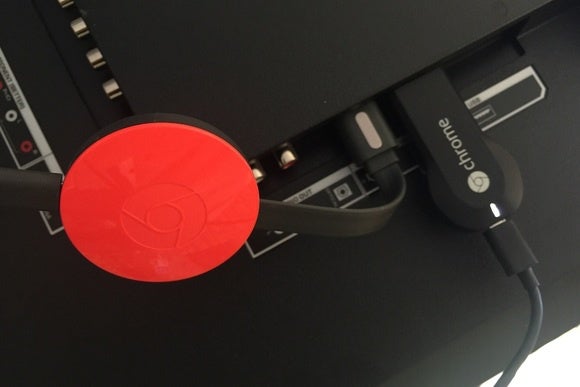 The new Chromecast hangs away from the TV, while the old one can block adjacent HDMI ports. Credit: Jared Newman
A micro-USB port on the opposite side of the new Chromecast connects to the included power cable to either an AC adapter or the television's powered USB port. With an AC adapter, a Chromecast can automatically turn on your television and switch to the correct input when you start Casting a video. Some televisions allow this through a USB port, too, but only if the port provides power even while the TV is off. (In either case, you'll need a TV that supports HDMI-CEC, which you might need to enable in your TV's settings.)