Chinese spies target US intellectual property
The U.S. economy is losing hundreds of billions of dollars each year to economic espionage, mainly from China, experts say. Some of the problem is political, but plenty of it is due to a 'stupefying' lack of security.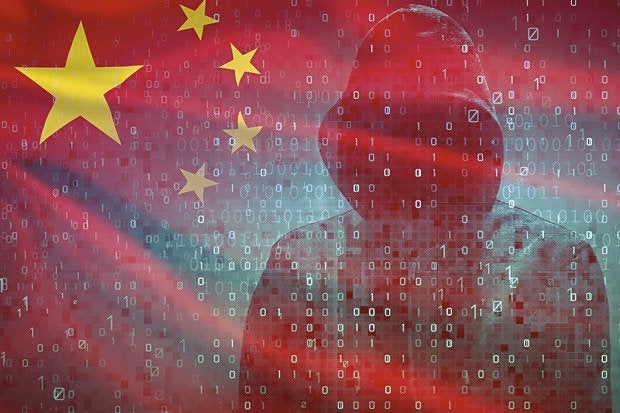 It is not news that when it comes to economic espionage, China has been, in the words of a number of security executives, "eating our lunch" for decades.
But the more disastrous reality is that American companies, in large part due to grossly inadequate security measures, are essentially feeding their lunch to the Chinese (and other nations) – along with breakfast and dinner – experts in both the public and private sector say.
It is bad enough to have prompted the FBI – generally tight-lipped about its intelligence gathering – to launch a national "awareness" campaign a month ago, "aimed at educating businesses, industry leaders, and anyone with a trade secret about the threat and how they can help mitigate it."
The agency said economic espionage is, "a problem that costs the American economy billions of dollars annually and puts our national security at risk."
The number of billions is staggering. While the FBI has put the direct annual cost of economic espionage at $13 billion, that only reflects the cases the bureau has handled. The Commission on the Theft of American Intellectual Property estimated that total losses, including jobs, competitiveness, stock value, market share, reach into the hundreds of billions.
While the FBI did not name China as the main perpetrator, of more than a half-dozen cases it listed, almost all involved the Chinese.
Dean Cheng, senior research fellow at the Asian Studies Center at The Heritage Foundation, recently told The Diplomat that, "There is no real precedent for the scale of state-sponsored/state-supported corporate espionage (by China) that we are seeing."
An executive at a major telecom company who declined to be identified called it, "pervasive and persistent. The private sector is hugely at risk. They are eating our lunch," he said.
Michelle Van Cleave, head of U.S. counterintelligence under President George W. Bush and a member of the AFIO (Association of Former Intelligence Officers) board of directors, wrote in a 2014 unpublished paper made available to CSO by AFIO that, "foreign targeting of the U.S. science and technology base is driven by purposeful collection, tasking and exploitation by foreign nations who employ the full reach of their intelligence capabilities to that end."
Former National Security Agency Director Gen. Keith Alexander famously called it, "the greatest transfer of wealth in history."
How to protect your IP
The FBI's list of recommendations to protect corporate IP assets include:
Recognize the threat.
Identify and value trade secrets.
Implement a definable plan for safeguarding trade secrets.
Secure physical trade secrets and limit access to trade secrets.
Provide ongoing security training to employees.
Develop an insider threat program.
Proactively report suspicious incidents to the FBI before proprietary information is irreversibly compromised.