China's robot industry continues to lag behind foreign competitors
However, the sector has produced innovations such as robots that can cook, aid the elderly in their daily lives, as well as possibly refuel satellites and build space stations.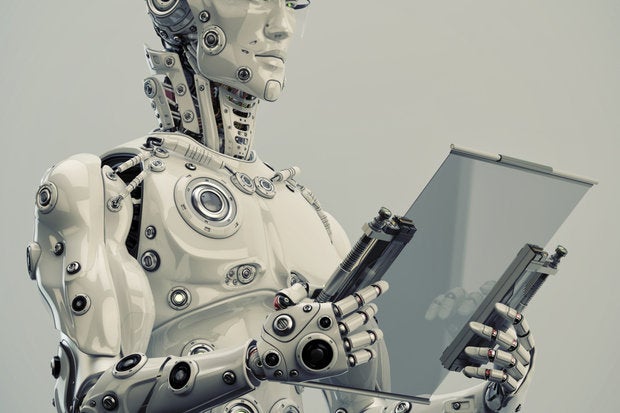 China's robot industry needs to pick up speed to attain its goal of an automated manufacturing industry, experts say.
According to the International Federation of Robotics (IFR), even though China is the biggest market for robots in 2014, the country is still lagging behind its competitors when it comes to production.
China only produces 36 units per 10,000 employees which is lower from the industry's forerunners such as South Korea (478 units), Japan (315 units), Germany (292 units), and USA (164 units).
In a South China Morning Post report, Qu Daokui, chairman of Shenyang-based robot producer Siasun Robot and Automation, said the country has more than 1,000 robot-related firms but the biggest challenge to the industry is the quality of such firms.
Speaking at the World Robot Conference in Beijing on Tuesday (24 November 2015), Qu said that the industry "lacks core technology", is stuck at "low-end application in a high-end industry, and under pressure of being marginalised in Western-dominated markets."
He added that the sector is far from meeting the Ministry of Industrial and Information Technology's target to independently manufacture key parts of its industrial robots.
In the same report, a general manager of a government-backed technology firm in Sanming that studies investment opportunities in the robot industry said that the country still relies on imported key parts such as sensors and motors for its robots. This is because the inconsistent strategies of the government and businesses have prevented local robot makers from producing their own key parts. He also pointed out that "not many [Chinese] robot makers are [made] for mass production".
In another interview with SCMP last month, founder of private equity firm AGIC Group, Cai Hongping said that the mainland's outdated robots are unable to support high-tech production, and that 3D printing has yet to be industrialised.
For the Chinese robot industry to compete in the global market, Qu said the government needs "to develop and support platforms for research and tests, and set standards for its robot industry."
Developments in China's robot industry
Though faced with certain challenges, China continues to produce robots which could be useful to daily lives of the people.
The SCMP reported that, in 2020, a Chinese team will deploy robots in the outer space that can refuel satellites and build space stations. Presented at the World Robot Conference, the preliminary version of the robot is as big as a typical office cubicle, and was said to be able to conduct military operations.
According to the team, who requested anonymity, ground-based testing of the robots has already been completed.
Another robot at the conference was dressed as Chinese cartoon Pleasant Goat. According to the salesperson, the robot was designed by the Institute of Automation of the Chinese Academy of Science and is targeted at elderly. Besides reminding the elderly to take their medicine, the robot could detect if the person has fallen down and could send video alerts to the family members.