Broadcom, Comcast prep for gigabit cable service to begin in 2015
Move over, Google Fiber. Broadcom has begun sampling its first cable modem chip supporting DOCSIS 3.1, the technology that will enable gigabit cable Internet service in 2015. Comcast has already signed on.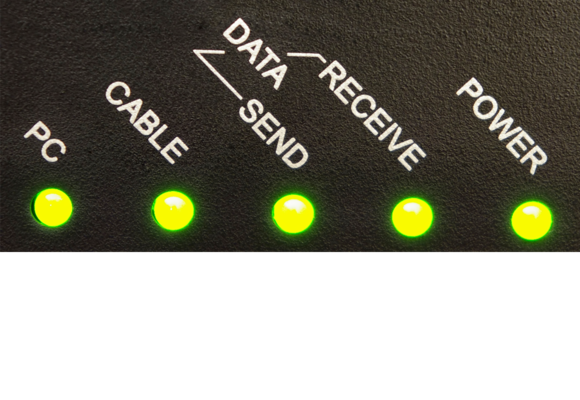 Broadcom announced Tuesday at the Consumer Electronics Show that it's begun sampling its first DOCSIS 3.1 chip, enabling gigabit Internet services to begin in 2015, and for consumers to pump up to 2Gb/s of wireless data throughout their home.
Comcast and Liberty Global announced their support for the DOCSIS 3.1 technology that Broadcom's new BCM93390 chip includes, without directly saying they would buy it. But both companies committed to DOCSIS 3.1 rollouts in 2015, with Comcast going to far as to actually state that it plans to offer services at gigabit speeds and beyond this year.
CableLabs, the industry organization that oversees the cable industry, said about a year ago that it had finalized the DOCSIS 3.1 specification, and that the next step was for silicon manufacturers to make and ship the chips. That day is imminent.
Why this matters: Fast as they are, high-speed services like Comcast's "Extreme" tier offer just 150Mb/s. Google Fiber already offers gigabit speeds, albeit in certain limited rollouts. If Comcast is able to deploy gigabit speeds quickly, that will eliminate most of the value proposition Google Fiber offers. The good news is that if Google persists in its plan, competitive pressure from AT&T, Google and others should help control the price of gigabit Internet service. Meanwhile, Google is already planning a jump to 10-gigabit speeds.
Downstream speeds still favored
Broadcom says that its BCM93390 chip is fully DOCSIS 3.1 compliant, with two OFDM 196MHz downstream channels, 32 single-carrier DOCSIS 3.0 QAM downstream channels, two 96MHz OFDM-A upstream channels, and 8 single-carrier DOCSIS 3.0 upstream QAM channels. What this means is the new chips will be backward-compatible with existing DOCSIS 3.0 modems, and downstream speeds will still probably be about four times that of upstream speeds.
At CES, Broadcom said it will show off a reference design, the first to generate 2-gigabit wireless speeds across a home. The design fully supports 802.11ac Wave 2 specifications (2.2Gbits/s using 5GHz and 1Gbits/s at 2.4GHz), as well as an advanced MIMO implementation that Broadcom claims will deliver four times more bandwidth than previous 802.11ac solutions.
But the good news is that DOCSIS 3.1 is coming, and soon. "DOCSIS 3.1 is a critical technology for Comcast to provide even faster, more reliable data speeds and features such as IP video to our subscribers' homes by harnessing more spectrum in the downstream," said Tony Werner, Comcast executive vice-president, in a statement. "By more effectively using our cable plant to grow our total throughput, we expect to offer our customers more than 1 Gigabit speeds in their homes in 2015 and beyond."