Avvo review: On-demand legal advice for the iPhone generation
Avvo makes it easy to find, research, and contact lawyers in your area without hidden fees or long-term subscriptions.
We live in an age where there's an app for everything, with nearly any product or service just a few taps away. But there are exceptions, such as finding a good attorney when the need arises. And even if you are resourceful enough to find one, how do you know if they're any good or how much it's going to cost?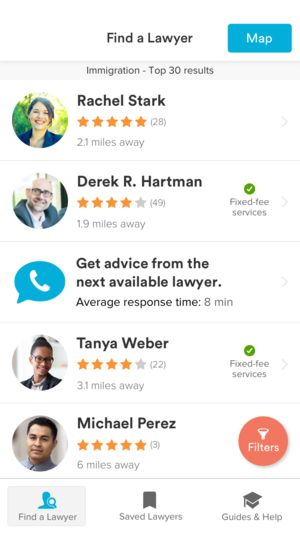 Avvo makes it easy and painless to find and hire an attorney near you, or in any of the 18 states where legal services are currently offered.
Hiring a lawyer for estate planning, immigration, or more unpleasant scenarios like personal injury and divorce is stressful enough. There's finally an iPhone app that brings on-demand sanity to legal services, and even makes them easy to purchase.
Who you gonna call?
Since 2006, Seattle-based Avvo has offered web-based legal services and detailed information for 97 percent of lawyers practicing in the United States. Last fall, the company launched a free iPhone app that offers 15 minutes of real-time advice from a lawyer for only $39—no hidden fees or subscriptions required—and has since expanded to a veritable buffet of on-demand legal services.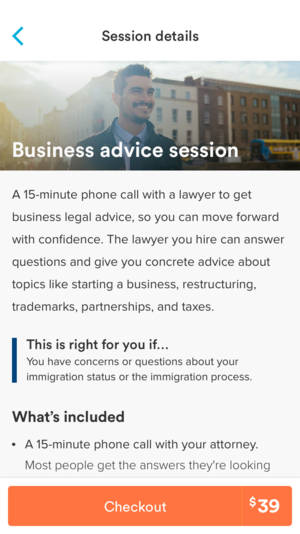 Just need quick advice? Avvo offers a 15-minute consultation with an attorney for an affordable flat rate of $39.
Like most search apps, Avvo narrows results to the user's current location by default, although you can also browse by city or zip code. Legal services are currently only available in 18 states including Arizona, California, Florida, New Jersey, and New York, but the company promises more are on the way.
Users sort results by rating, language spoken, and type of service you're shopping for. There are one-tap options for the most common needs like Family, Real Estate, Business, Employment & Labor, DUI & DWI, Bankruptcy & Debt, and Child Custody, but nearly 140 different categories are available.
What makes Avvo unique is that many lawyers offer fixed-fee pricing on services, which makes buying them as easy as using the Amazon or Apple Store apps. In fact, you can even pay for flat-rate services with a credit card or Apple Pay; most attorneys will contact you within one business day to get started on your case.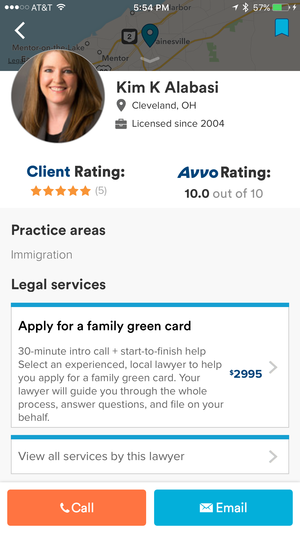 Each attorney has a detailed profile with client reviews, ratings, and a one-tap map with directions right to their office.
Legal eagles
Reviewing the Avvo app came at an opportune moment. My wife is from Ukraine and we've been planning to file permanent US citizenship papers and shift her out of green card status. This isn't typically something that requires an attorney, but Avvo provided a promo code to cover the legal service (I paid all required government filing fees), which allowed me to experience the app from a client's perspective.