Australia goes hi-tech to tame shark attack fears
Acoustic buoys and drones are planned to better detect sharks.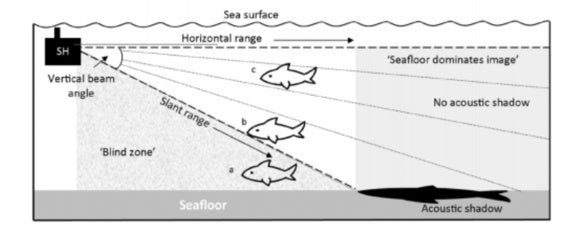 Credit: Screenshot/Research paper
Cleverbuoys have already been trialed in Western Australia and for a day at Bronte and Bondi beaches in Sydney. A further 30-day trial is planned during this summer in Sydney.
Another idea is fitting sharks with acoustic tags. The sound emitted is then picked up by a 4G shark "listening station," which is a satellite receiver that can send a real-time update when a shark is in a certain area. The government plans to buy 20 such devices.
The problem with acoustic tags and other types of tracking devices is that it's a numbers game. Bucher said about 250 sharks have been tagged along NSW's east coast for research purposes.
Sharks roam over very large distances, so "just because your shark tracker says there's no shark at your beach doesn't mean it is any safer," Bucher said.
And it doesn't appear a big data approach might help narrow down why sharks go where they go just yet. Although researchers know a lot more about sharks today than 20 years ago, their behavior still largely defies prediction.
"No individual [shark] is average," Bucher said. "We can say what are the more risky times, but at any time of the year, the risk will never be zero."