Apple's P2P mobile payment service would 'create a shockwave' in the industry
P2P may replace paper checks in 15 years and even banking networks.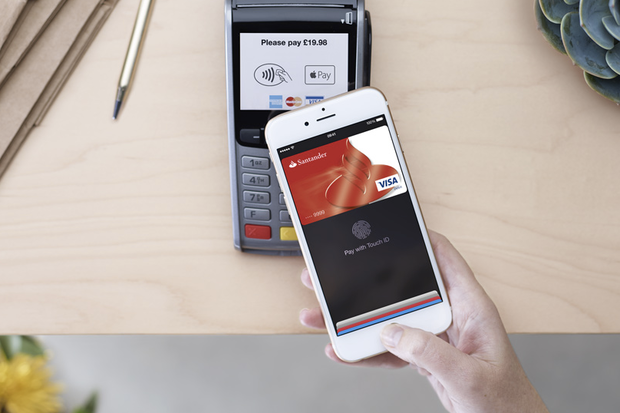 Apple Pay being used in the UK. The company is reportedly exploring a mobile payment service where individuals could send each other money through their iPhones. Credit: Apple
If Apple creates a mobile person-to-person payment service, it could rock the banking and payments world as never before, some analysts believe.
There are already several person-to-person (also called peer-to-peer, or P2P) mobile payment services offered. They include PayPal's Venmo, as well as services from Facebook, Google, Square and others. The Wall Street Journal, citing unnamed sources, reported Wednesday that Apple was in talks with major banks to develop such a payment service, possibly as an extension of Apple Pay.
Apple has won consumer trust through the years in ways that those competitors and conventional banks can't match.
"Should Apple enter the P2P payments sector, this will create a shockwave across the competitive landscape," said Jordan McKee, an analyst at 451 Research. "While Apple drives attention and adoption toward specific sectors that it enters, it's equally well known for disintermediation."
Apple is "heavily and almost solely focused on the consumer value proposition, " added Gartner analyst Avivah Litan.
"Banks have realized that Apple is more adept at providing consumers with compelling value propositions and users interfaces than they are, and banks are anxious to follow Apple's lead and ride their bandwagon so that they can get a piece of the action rather than being left out in the cold altogether," Litan added.
Banks had false starts with person-to-person payments, back in the early 2000s when Bank One and Citibank offered their own services, which never took off, Litan said. PayPal's Venmo service proves that P2P payments can succeed more easily on mobile platforms because "the user experience is superior," she said.
Venmo officials said payment volume on its service jumped 200% in the third quarter of 2015 from the prior year, hitting $2.11 billion. A Venmo spokesperson, responding to the report that Apple is talking to several major banks about creating a P2P payment service, said: "We welcome any development that encourages people to address the awkwardness of dealing with cash when paying friends or family back."
Venmo has a potential advantage over any future Apple service because it works across multiple devices and operating systems, while Apple would presumably only support iOS devices. Venmo has about one-fifth of all mobile P2P payments, according to Aite Group, a consulting firm in the payments space.
Apple would face difficulty supplanting Venmo, McKee contended, but the company also has a unique opportunity to "tightly integrate P2P payments into the overall iPhone experience — something no provider has the capability of doing today."