Apple's enterprise partnerships, big and small, start to pay off
Apple is slowly strengthening its foothold in the enterprise through a series of partnerships with established providers of business services, large and small. Here's a breakdown of what's working, from the perspective of Apple's leading business partners, as well as how the pacts benefit CIOs.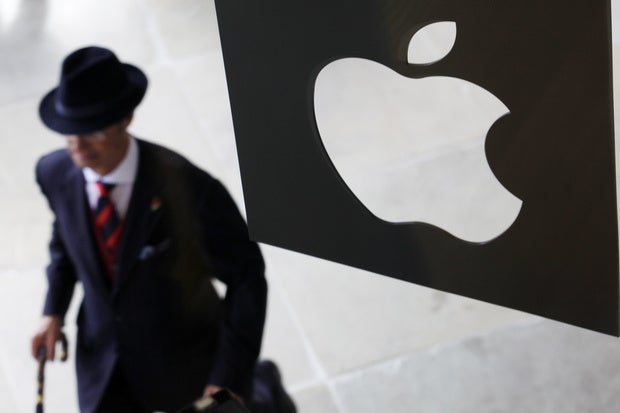 Credit: REUTERS/Suzanne Plunkett
Apple has been the target of recent criticism for its current pace of innovation. However, though the company's slow-and-steady approach to the enterprise may not be winning over financial analysts, it is proving to be an effective strategy for expansion into the business market. Apple set the stage for a formal courtship of the enterprise nearly two years ago, when it inked an alliance with IBM. Since then, the company has struck deals with Cisco and SAP to tap the strengths of these stalwarts in enterprise services and mobility, in additional to a number of smaller players.
IBM and Apple built a foundation for enterprise growth through more than 100 jointly developed mobile business apps, according to Mahmoud Naghshineh, IBM's general manager in charge of its Apple partnership. Mobile devices are changing the ways professionals work, and the next opportunity is to capitalize on the modern mobile transformation, Naghshineh says. "That is a bigger thought that is a far more sustainable, far-reaching value."
In 2016, Apple and IBM aim to scale what they've already built. All of the apps created under their MobileFirst for iOS initiative have been tested and deployed across large workforces, he says, and now it's time for developers to build and expand on the software. "We've got the largest number of iOS Swift developers that you can ever find in the enterprise."
Apple's multipronged approach to enterprise
Apple's push into the enterprise continues to gain momentum thanks to other collaborations with smaller companies, including Box, for content management, and DocuSign, for electronic signature and contract exchange. These deals don't get the same level of attention as the high-profile partnerships with IBM, Cisco and SAP, but they make Apple's products and services more viable for business use.
DocuSign CMO Brad Brooks says his company worked with Apple for a few years on various projects, including the development of many of its enterprise-specific features. And DocuSign collaborates with Apple on its major enterprise programs, such as the Mobility Partners Program and MobileFirst for iOS initiative, which Brooks calls "evolutions of each other." Apple is also a DocuSign customer, according to Brooks.
Box also has a number of agreements with Apple as well, including (by extension) its designation as the preferred content management company for IBM. The Box platform can be accessed and customized for enterprise via its API. "We want to become the underlying content collaboration fabric that can power a bunch of applications," says Jeetu Patel, senior vice president of platform at Box.
Similar to DocuSign, Box makes its most popular features available to iOS enterprise developers without a direct customer relationship, according to Patel. "Mobile is fundamentally helping change a company's core business model and their customer acquisition models," he says. "It's actually become a cost of doing business, and it's a baseline expectation that's now starting to get created because of mobile."