Apple TV toys-to-life: Disney Infinity 3.0 vs. Skylanders SuperChargers
The two big toy-centric console games come to Apple TV—which is more worth your cash?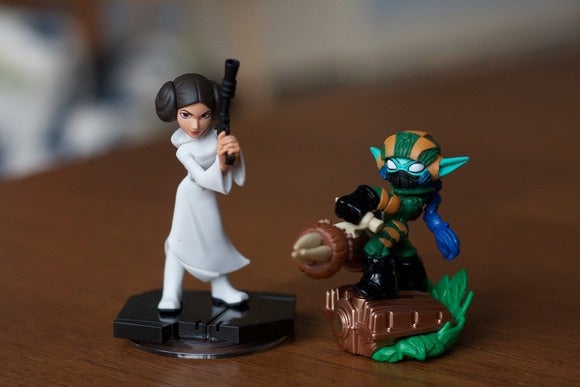 Different approaches, certainly, although I find the Infinity figurines more attractive and better executed, as well.
All that said, my vote is for Disney Infinity 3.0. The Star Wars stuff is fun, the Toy Box is vast and welcoming, and the compatibility with Marvel and Disney legends is wonderful. The fresh release of The Force Awakens as a playset is also huge, and getting a Nimbus controller in the box is a huge boost to any serious Apple TV gamer. With the Nimbus selling for $50 on its own, the $100 Infinity 3.0 starter pack seems like a real deal.
That said, Skylanders has its advantages. The pack is cheaper and comes with an extra figurine, plus the toys feel more like real toys than Infinity's small statues; some vehicles have spinning wheels and helicopter blades, which my two-year-old loves, even if he can't quite play the game himself. The figurines are definitely eye-catching, even if the paint work can be spotty, and Skylanders feels like this whole unique universe that you can dig into.
Disney Infinity 3.0, on the other hand, primarily trades in familiar content—but also has a better chance of hooking adults in addition to kids, thanks to the cross-generational appeal of its heroes and scenarios. That likely makes it more widely appealing, but if it's colorful action and cute toys you want, you can't go too wrong with either game.
Previous Page 1 2 3 4 5