Apple recalls international AC wall plug adapters due to risk of electric shock
U.S. adapters aren't affected, but Apple's World Travel Adapter Kit is.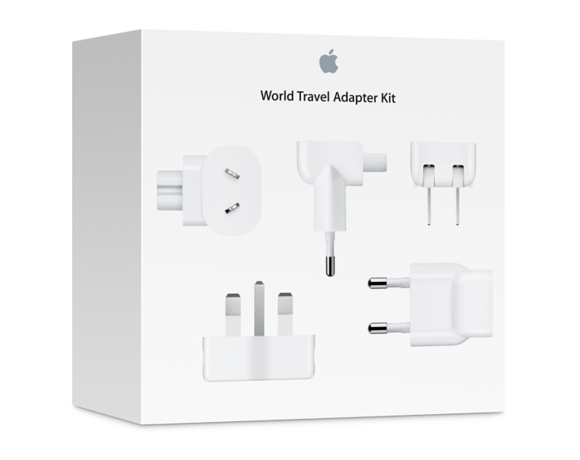 Credit: Apple
Apple just announced a voluntary recall of AC wall plug adapters for Macs and iPads sold between 2003 and 2015 in Europe, Argentina, Australia, Brazil, New Zealand, and South Korea, due to risk of electrical shock. But even Americans could be at risk if they use the affected adapters sold in the $29 World Travel Adapter Kit.
Apple is exchanging affected adapters with redesigned versions for free. How to tell if you have a recalled adapter: It looks the two-pronged wall plugs below, and the inside slot of the adapter has either four characters, five, or none at all. The redesigned versions have a 3-letter regional code in that slot.


The wall plug adapters that are subject to the voluntary recall. (Click to expand). Credit: Apple
Wall plug adapters designed for the U.S., U.K., Canada, China, Hong Kong, and Japan aren't part of the recall, and neither are Apple's USB power adapters.
Apple doesn't often issue recalls—the last was for Beats Pill XL speakers, which was a fire safety risk and was a rare case in that the company offered payment instead of replacements.
I personally used the European adapter on a trip to Paris last fall without incident, but I'll still be exchanging it at my local Apple store. Check out Apple's support site for more information about the recall and how to exchange your adapter.