Apple Music isn't revolutionary, but it might help launch the next big thing
Apple Music is hardly the world's first streaming service. It might not even be the best. But it also doesn't feel like a 1.0 product.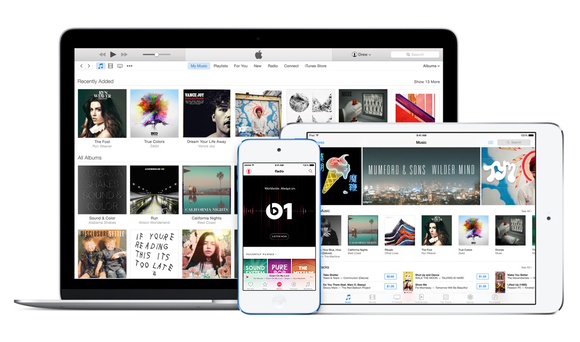 Apple Music might be the most un-Apple product the company has ever released. The people who rushed to download iOS 8.4 just to be among the first to sign up for the three-month free trial didn't find the revolutionary and pioneering features that usually accompany Apple releases. If you've ever used Spotify or Beats, Apple Music is pretty much exactly what you'd expect from a modern streaming service: Lots of songs, unique playlists, and genre-based radio stations.
That's not to say it's not great. Apple has exploded onto the streaming landscape with an excellent music client that elevates the user interface and experience, but truth be told, there isn't much about the core concept that you can't get elsewhere. A little Spotify, a dash of I Heart Radio, and a few cups of Beats: Apple Music is more of an amalgam of the best parts of other services than a uniquely Apple product. With the exception of a few high-profile exclusives like Dr. Dre's The Chronic and Taylor Swift's 1989, the Cupertino streaming service follows the model established by its peers and simply integrates it with your owned music library.
But none of that is going to matter to the tens of millions of people who will become paying subscribers once their free trial ends at the end of September. With Music, Apple is muscling its way into a very established market and using its significant cash and clout to build an instant customer base. It's a different sort of tact for the company, and one that could very well change the way it approaches Internet services, not just for streaming music but for its whole cloud platform.
Ahead in the cloud
Apple has never been known for its Internet services. From MobileMe to iCloud, Apple has tried for years to implement a seamless, integrated suite of Internet services that combines the power and versatility of Dropbox, Gmail, and Flickr under a single roof. It's been something of a hit-or-miss affair, with spotty roll-outs and glaring omissions that don't quite stack up to its would-be competitors.
It's different with Apple Music. Last May, Apple made a big splash by buying the Beats brand for upwards of $3 billion, an out-of-character purchase for a company generally more interested in snatching up smaller companies with far less global reach. But Beats represented everything Apple needed to jump into the streaming business with both feet: An influential brand, a well-connected charismatic executive, and a strong service. This isn't Google buying Nest or Facebook buying Instagram--in about a year's time, it was able to turn one of the least-popular streaming apps into a major Apple-branded service that comes pre-installed on every iOS 8.4 and Mac OS 10.10.4 device.