AMD revenue falls 22 percent as normally dependable console chips falter
The bleeding continues, yet AMD perseveres.
"For 2016, AMD's biggest opportunity is in the graphics space with Polaris. AMD lost share to Nvidia in 2015 and Polaris looks to be AMD's strongest offering in at least 5 years," Patrick Moorhead, principal analyst with Moor Insights and Strategy, said in an email.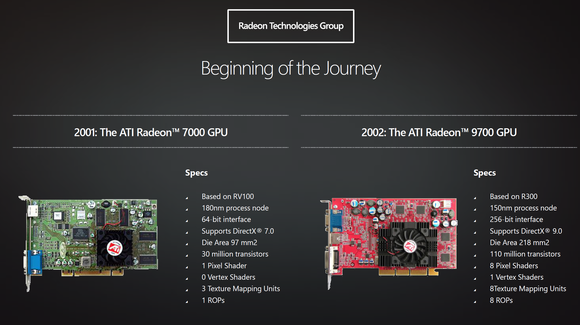 AMD believes Polaris will be this generation's Radeon 9700, which saw it overtake Nvidia in performance.
So how does AMD make money? According to Su, the company is betting on its technology roadmap and growing share in its target markets, as well as stabilization in the computing and graphics business. "As we go forward, into 2016, we certainly have to continue that momentum," she said.

Semi-custom and server products will take over from there, Su said. And, eventually, AMD will either license or sell some of its thousands of patents as an additional source of income.
"I think we will enter 2016 with the strongest product portfolio we have had in some time," Su added. "But we will need to continue to work with our customers to move our platforms into production."
AMD is hoping to be able to ship its next-gen CPU core, code-named Zen, in 2015 as well—for desktop first, Su said, and then for enterprise servers in 2017.
Moorhead, however, said Zen's effects will be minimal in the short term. "Zen may be coming out in 2016 and will most likely be their key to success for the long haul, but it won't see a lot of volume until 2017," he said.