A fresh look at communications regulation
Any new regulatory regime must recognise today's realities while accommodating the changes we can't foresee now.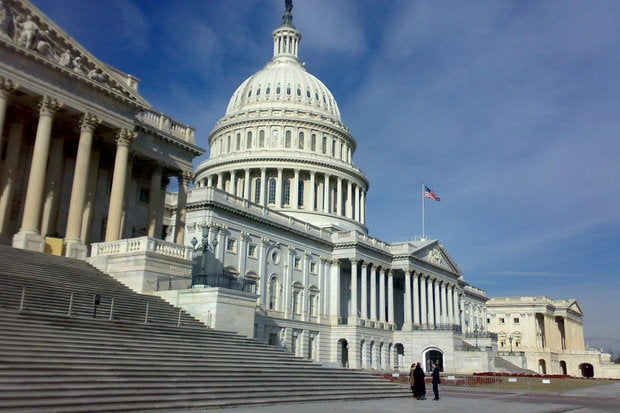 Credit: Bjoertvedt via Wikimedia Commons, CC-BY-SA-3.0
The last time that Congress enacted major telecommunications regulation reform, in 1996, the state of technology was very different than it is today: Fewer than 15% of Americans had a mobile phone, under one-third of U.S. households were online, and virtually all of those that were online had only slow, dial-up connections. Amazon.com and eBay were small startups (both were launched in 1995), and Mark Zuckerberg was still living at home with his parents, preparing for his bar mitzvah.
The 1996 Telecommunications Act focused primarily on increasing competition in the telephone industry, mainly by allowing local and long-distance providers to compete with one another. It had little to say about the Internet (the word "payphone" appears in the legislation more often than the word "Internet"), and it made no mention at all of wireless telephony. And the law left largely unchanged the basic structure of the Federal Communications Commission (FCC) and of communications regulation -- which had been put in place with the first telecom law in 1934.
As I have been exploring in these columns, the world of communications has changed enormously over the past 20 years. People are shopping, learning, socializing and communicating online in ways that would have been difficult to imagine in 1996. Wireless has emerged as a major new medium that provides mobile Internet access and is now the only phone service for 40% of U.S. households. New forms of competition have emerged, with traditional Internet and telephone providers now offering TV programming and traditional cable TV operators providing broadband Internet access. And with the rise of the Internet of Things, telecommunications is becoming ever more intimately woven into the fabric of everyone's everyday lives. Yet despite the massive convergence of media, telecommunications regulation remains siloed, with different regimes for wired and wireless telephony and broadcast and cable television.
Last year, a new initiative to update telecom regulation was launched by two members of the House of Representatives, Fred Upton (R-Mich.) and Greg Walden (R-Ore.). They started by releasing a series of white papers that identify major issues and raise some of the key questions that will have to be addressed. The papers give a good sense of the diversity and complexity of the issues that are involved. Although there have been calls for Congress to make updating the Communications Act a high priority, the reality is that passing new legislation is not likely to be either quick or easy. However, if Congress does decide to act, it should be seen as an opportunity not just to make adjustments to the existing regulatory scheme, but to thoroughly rethink how telecommunications are regulated.