A computer's place is in the kitchen
Forget the living room. The kitchen is the true family hub now. Here's what Amazon is cooking up.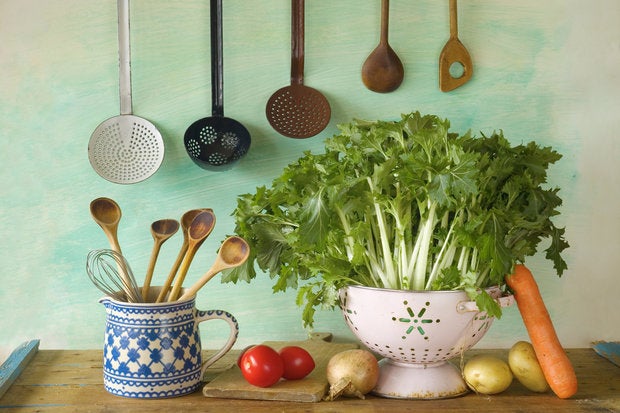 A Wall Street Journal exclusive last week revealed that "dozens" of Amazon engineers who worked on the failed Fire Phone at the company's Silicon Valley-based Lab126 were (true to the branding) fired.
It was a great scoop but the Journal buried the lead. The 20th paragraph dropped this incredible fact:
"Still in the works is a high-end computer for the kitchen — code-named Kabinet — designed to serve as a hub for an Internet-connected home and capable of taking voice commands for tasks like ordering merchandise from Amazon.com."
I take this news very seriously. The reason is that Amazon has demonstrated vision and the capacity to lead in the consumer electronics industry.
I own an Amazon Echo, a cylindrical object with pretty lights that is mostly speakers inside. It also has a microphone and all the electronics necessary to connect to the Internet and convey sounds in both directions. On the other end of that Internet connection is a Siri-like female-voiced virtual assistant named Alexa.
Alexa isn't as smart as Google Now or as quick with witticisms as Siri. But she's got something no other virtual assistant has: a physical body, sort of. Because Alexa is embodied in a hardware device -- a virtual assistant appliance -- my wife and I have, for the most part, stopped using Siri and Google Now in favor of Alexa. My son and his wife rely heavily on Alexa as well. A simple voice command to Alexa is all that's needed to turn the lights on or off at their home.
A home appliance is a better place for a voice-interaction virtual assistant than a phone, tablet or computer; Amazon knew this, but Apple and Google apparently didn't.
The Echo listens all the time for the command "Alexa." When she hears her name, Alexa accepts and processes whatever you say to the best of her ability.
I keep my Echo in the kitchen, where I ask Alexa to set multiple timers, make cooking conversions, tell me the weather, play podcasts and music, catch me up with the latest news, order batteries and more. Alexa can also be used for controlling home automation devices by voice -- not only things like the lights, but also the sprinklers and other systems.
Echo is literally the most useful device in my home. The flood of apps supporting Amazon's recently unveiled Alexa API haven't even hit yet.
When I'm using the Echo, it's clear that talking to the room is how most human-computer interaction will take place in a few years. (Or the car. Or the office.)