9 awesome gifts for nerds
We've put together a spectacular list of gifts that will tickle the fancy of every nerd.
iFixit Pro Tech Toolkit
If you can hear your high school metal shop teacher yelling at you to "use the right tool for the right job, coconut head!" whenever you see your nerd friend trying to pry open a device with a disposable plastic spork, maybe he or she needs the $64 iFixit Pro Tech Toolkit. This kit has just about everything you need to work on devices, brought to you by the people who basically invented the modern Internet teardown.
It includes a full set of those annoying pentalobe screws, spudgers, plastic pry bars, tweezers, and a handy suction cup to use if you need to pull a screen off the body of a device. If you have a problem with a bit or tool, you'll find comfort in knowing it carries a full lifetime warranty through iFixit.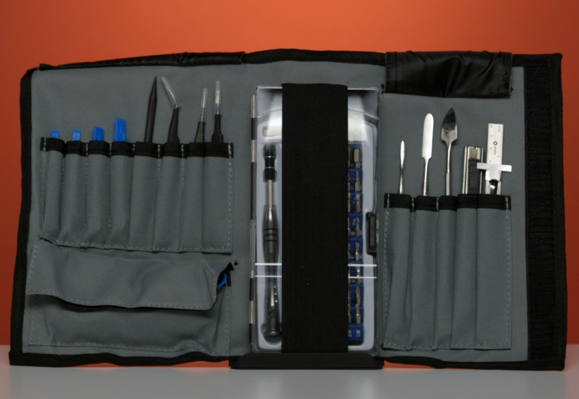 iFixit's Pro Tech Toolkit has just about every thing you need to crack open most devices.
Nerf N-Strike Modulus ECS-10
You know what happens every Friday at 5:00 p.m. in the server room? Yup, Nerf battle. Give your nerd a firepower upgrade with the $49 N-Strike Modulus ECS-10. It fires 10mm explosive tip caseless nerf darts (kidding, they don't explode even if we wished they did) and is motorized, so there's no need to pump it for every shot.
Reloads are quick and easy thanks to a well-placed magazine catch. Just move your index finger forward, press the release catch, and shake the Modulus to the right—the mag will spin out, allowing you to insert a fresh one with your free hand.
The Modulus isn't just about laying down suppressive fire—it's also about the most important thing combat veterans of Call of Duty care about: Accessories. You can add a red dot sight, vertical foregrip, bi-pods, long range optics, and even a compensator. Yes, it's practical and tactical. Now your nerd can lay down a base of fire while the rest of the team flanks around the SAN cluster on the right. "Ramirez, take the backup takes out!"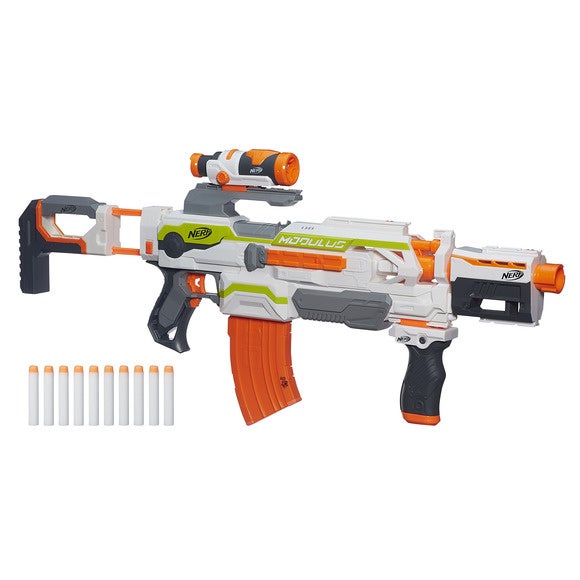 The Nerf N Strike Modulus is tactical and practical. Credit: Hasbro
Fenix PD25
Whether you're crawling under your desk trying to plug your analog headphones in to your computer (is it green or pink for audio out?) or searching for the keys you dropped in the server room, any good nerd worth his or her salt needs a good flashlight. Fenix's $56 PD25 isn't just a good flashlight—it's an amazing flashlight.
It puts out a retina-searing 400 lumens of light using a single disposable lithium battery (which you can buy online for a buck). And with a rechargeable battery installed, you can increase that output up to 550 lumens with a nice white, base of light. The typical two D-cell alkaline that the Scooby Doo gang used for their flashlight would be lucky to emit one-tenth of that light.
Previous Page 1 2 3 4 Next Page