9 awesome gifts for nerds
We've put together a spectacular list of gifts that will tickle the fancy of every nerd.
Gift shopping for a nerd is a daunting task. Do you know, for example, just what GPU she wants, or how much memory he has in his PC? No. And that means you're doomed to failure.
To find the right gift, just think back to any of the interactions you've had in the last year. Was she trying to open up a tablet or phone with a butter knife? Boom, iFixit's Pro Tech Tool kit. Does he still grumble about how J.J. Abrams didn't get the Star Trek movie reboot right and that he's afraid Star Wars is going to be ruined, especially after a couple of drinks? Look to our Star Trek or Star Wars gifts. Was she talking about how the outside of her overclocked gaming rig felt hot? Maybe a thermal imager is the right move.
See? Instead of going the specific, technical route, consider going for something a bit more fun—and for that, we've put together a spectacular list of gifts that will tickle the fancy of any nerd for just the occasion.
Star Trek Electronic Door Chime
No nerd cave would be complete without the $29 Star Trek Electronic Door Chime. Styled after classic twenty-third century Federation technology, this door chime features a motion detector that will sound an alert whenever any carbon-based life forms try to sneak into the cave without permission while you're watching Starfleet Cadets Gone Wild.
Sounds include the classic Red Alert klaxon and the whooshing of Turbo Lift doors opening. Pressing the call button on the door chime sounds the perfect Bosun's whistle, letting you announce to the house hold that the captain is on the bridge.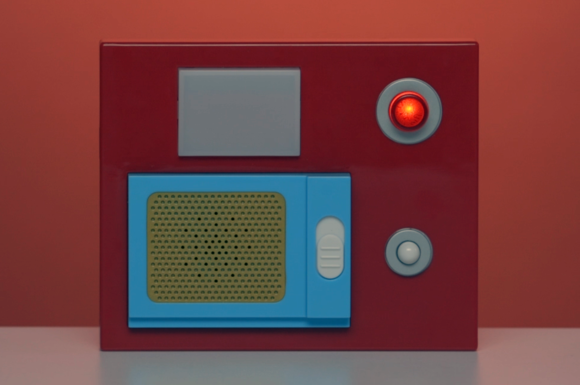 Red Alert! Klington cruiser off the port bow!
Star Trek Pajamas and Sleep Shirt
Unfortunately, no lawyer would file your lawsuit against J.J. Abrams for stealing your idea for a Spock and Uhura relationship for his Star Trek movie reboot. You did, after all, posit the idea in a fanfic that you published in 1986 on the alt.startrek.creative newsgroup. At least with Think Geek's $39 Star Trek Pajamas and $29 Ladies' Sleep Shirt, you can now reenact your fanfic.
The pajamas are available in all official Starfleet branches, including science division blue, command gold, and expendable red. What makes these pajamas so wonderful (besides the ability to cuddle up) is you don't even have to change out of them if you need to run to the grocery store. We know this because no alien culture ever batted an eye-lid at Captain Kirk, Mr. Spock, and Dr. McCoy running around in these PJs, either.