8 ways to create a successful multichannel customer experience
Retail and ecommerce experts discuss how multichannel retailers can combine traditional and online shopping to enhance consumers' experience and increase sales in both channels.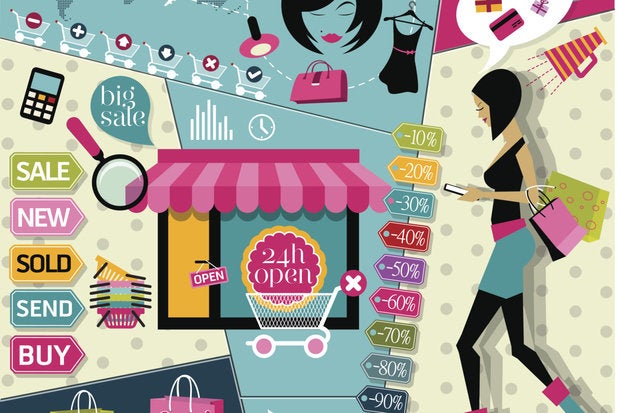 Consumers today want it all. They want the convenience of shopping online but they crave the visual, emotional and physical experience of touching and trying on (or out) items, which they get by shopping in store.
So how can multichannel retailers create a seamless, pleasant brand experience, one that appeals to their customers whether they are shopping online or in a retail store? We put that question to dozens of retail, ecommerce and customer experience experts. Here are their top eight suggestions for how retailers can successfully integrate popular ecommerce and social media features into their bricks-and-mortar stores while making their ecommerce site feel more like shopping in their physical stores.
1. Equip Stores With Branded iPads and Digital Kiosks
To keep customers from leaving the store if an item is not available, many retailers, including Athleta and Deckers Outdoor, have added kiosks or iPads near checkout areas (POS), so that customers can search online for and purchase items that aren't available in store. They can then either have the item shipped for free to the store or to their home.
Moreover, by incorporating standalone kiosks and mobile tablets, retailers "can provide customers and store associates with real-time access to online information such as rich product details and global inventory visibility, as well as access to online social elements such as ratings and reviews," says Matt Rhodus, retail vertical market expert, NetSuite. That brings the ecommerce experience in-store -- and increases the likelihood of the customer making a purchase on site, from you (instead of visiting a competitor).
2. Wi-Fi Enable Your Store(s) -- and Embrace Showrooming
"People are going to search for your products on Google and Amazon while in your physical store whether you want them to or not," says Shmuli Goldberg, director of marketing, Feedvisor. "So make it easy for them."
"Set up a guest Wi-Fi program for shoppers to provide access to ratings and reviews or even to price compare," says Jay Henderson, program manager, IBM ExperienceOne. And offer a low price guarantee to ensure they purchase from your store, not a competitor, he adds.
You can also "attach a QR code next to your top products with links to find it on your website. That way, you get to control the experience," says Goldberg.
3. Use Location-based Services, Such as iBeacons
"Many retailers have started leveraging location-based services and geotargeting to engage shoppers on their mobile devices as they move throughout the store and to get them inside the store," says Henderson. "Some of the more forward-thinking retailers are even deploying in-store location technologies like iBeacon to allow for fine-grained targeting based on where people are in the store to make the customer shopping experience easier, more personalized and more engaging."