8 tech dangers every novice can avoid with these tips
Read this to be smarter about buying and using tech devices.
Reboot before you call your tech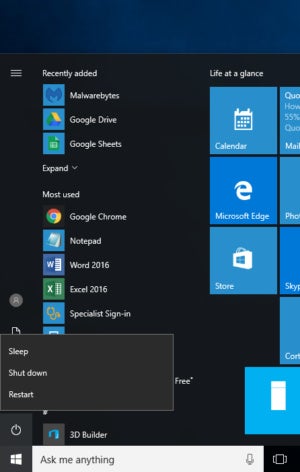 Use Windows 10's power options to reboot your PC at least every few days, so its memory, cache, and internal processes can start fresh. Credit: Eric Geier
One of the first troubleshooting steps for just about any computer or tech issue is to reboot all the affected computers or other devices. Better yet, it's something a novice can do as easily as any expert.
For instance, if you're having an issue with printing, reboot both the computer and printer. If your Internet connection disappears or becomes sluggish, reboot the computer, Internet modem, and router if you have a separate one.
Speaking of rebooting, you should make a habit of rebooting your PC or shutting it down completely. Gone are the days when simply letting it sleep was a good idea. All you're doing is burning extra electricity and letting your RAM accumulate leftover bits of programs and files like your kitchen's junk drawer.
I usually suggest doing a full shutdown of your computer when you're done using it for the day, instead of letting it sleep. If nothing else, reboot every few days.
Set up remote locating on mobile devices
As you may know too well, smartphones and tablets are easily misplaced or stolen. Taking a couple of minutes to set up remote locating may help prevent a major headache in the future. Depending on the device and its operating system, you may be able to do some of all of the following:
Pinpoint the device on a map from another device or computer.
Make the lost device sound an alarm to help find it.
Remotely lock or wipe a lost device.
Display a message for those who find it.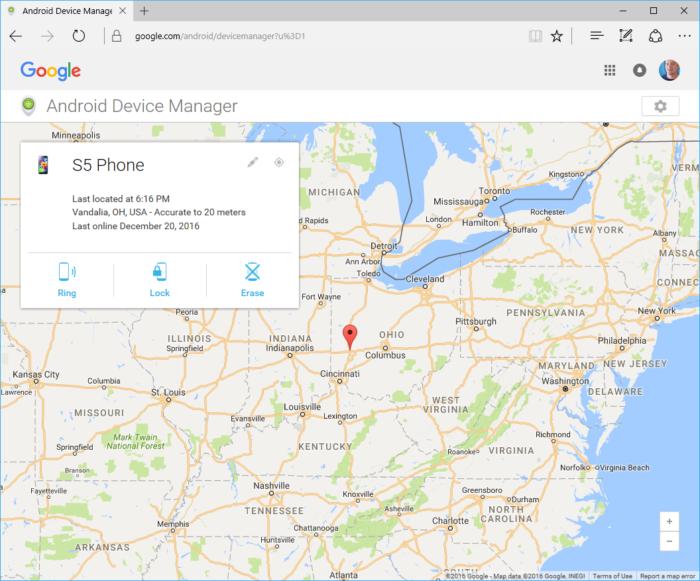 Smartphones and tablets are easy to steal. Set up remote locating so you can recover your device. Credit: Eric Geier
You can access the remote capabilities of Apple and iOS devices via the iCloud and Android Device Manager. But you might want to double-check it's set up and working now, before you really need it. For both platforms, there are also many free and paid apps that provide remote functionality.
Don't get oversold on Internet and data plans
I often see novices with higher-than-needed Internet speeds at home. What a fast-talking salesperson won't tell a novice is that buying a faster Internet speed won't make the computer faster, or even make the Internet faster in some cases.
If your browsing or downloading speed seems slow, consider the computer speed itself, the quality of the Internet connection, and the quality of the connection to the computer.
Previous Page 1 2 3 4 Next Page