8 lessons Apple is learning from 8 mobile health apps
Open your phone and say Ahh.
The international market opportunity can't have escaped notice from Apple, which is teaming with Duke University on an autism app created in three languages: English, Spanish and Chinese.
The English version hit Apple's App Store in October. The Spanish version is slated for availability within the next month, with the Chinese version set to follow shortly afterward, according to Guillermo Sapiro, professor of electrical and computer engineering at Duke.
The Spanish and Chinese versions now need "careful translation to the local language [and] institutional approval from the IRB (institutional review board). From the technical perspective, all is ready," Sapiro told ITworld.
Lesson Five: Older iPhones can pose challenges
Autism researchers at Duke wanted to build an app that videotapes a child's face as the child interacts with the phone. They were finding, though, that the processors in older iPhones couldn't keep up with 30 frames-per-second (fps) video.
After a week of meetings with Apple at the software giant's Cupertino, CA headquarters, the Duke researchers returned to their labs. Testing by the university showed that the final app works fine on the iPhone 4 and higher for meeting Duke's research goals, according to Sapiro.
"Note that from the scientific perspective, there is no clear indication that 30 fps video is needed for [autism] screening. Clearly that is not the rate at the clinic, where humans perform the observations with the naked eye," he told ITworld.
Lesson Six: Apple Watch can come in handy
Johns Hopkins' EpiWatch app is aimed at collecting data from epilepsy patients before, during, and after their seizures in the interest of improving seizure detection, medication adherence, and quality of life for people with epilepsy.
The app includes modules that run on the Apple Watch as well as the iPhone. According to the researchers, the app works best among patients who experience an "aura" signaling that a seizure is approaching. At that point, the patient or a caregiver can tap a button on the watch to activate the app.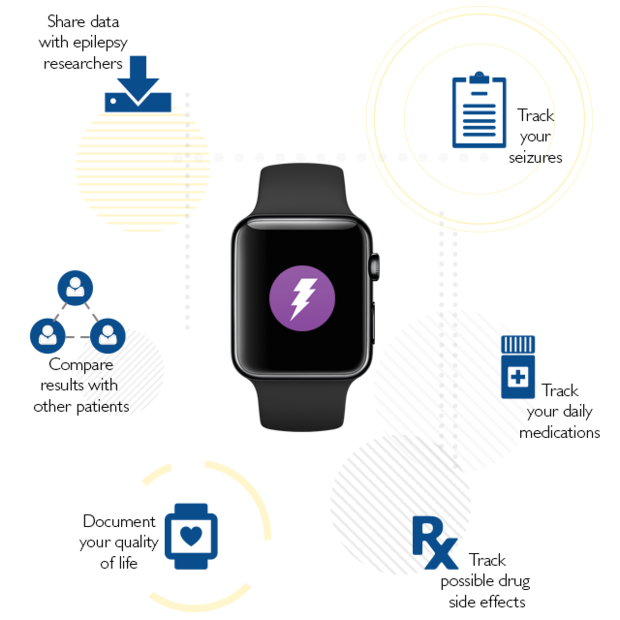 Credit: Johns Hopkins EpiWatch: App and Research Study
Professors at the university's medical school worked with THREAD Research to build an app that uses sensors on the watch to record heart rate, movements, and falls. The watch also requests patient participation in a memory game to gauge the patient's responsiveness during a seizure.
In a "sticky" feature calling for ongoing engagement with the app, users keep daily journals about their seizures and medications.
On the backend, the app uses a solution from Acuma Health, a division of Smart Monitor, to protect patient data and supply researchers with custom dashboards.
Previous Page 1 2 3 4 5 Next Page