5 travel backpacks designed to carry your MacBook
It's the start of summer travel season, and you don't have to leave your laptop behind.
Another roll-top backpack, this one by Portland-based North St. Bags, the Clinton backpack is handmade with only heavy-duty materials, including vented foam and fluorescent lining so you can easily spot all your stuff. The Clinton backpack is also perfect for people who are prone to back pain caused from carrying heavy backpacks. The shoulder straps were vetted by a physical therapist, so the backpack won't destroy your back during long trips. You can also customize the inside of the backpack to attach more pockets onto Velcro rows for better organizing your luggage. In addition, you can purchase external upgrades like a waist belt and an extra sleeve pocket. The 34-liter Clinton backpack is $199, and the 20-liter model is $169 directly from North St. Bags.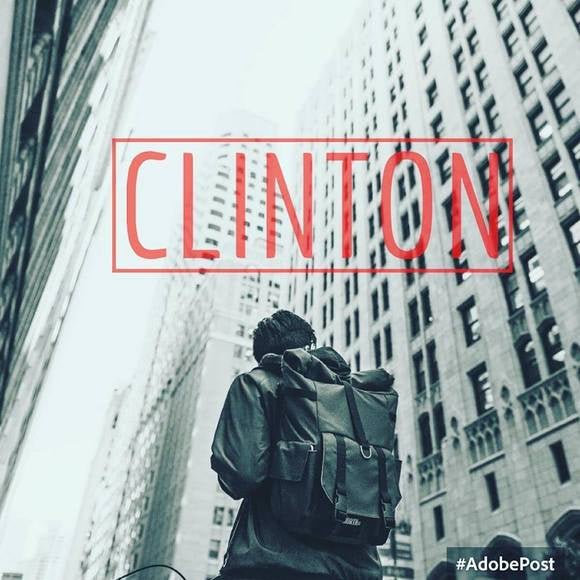 North St. Clinton Backpack
Incase EO Travel Backpack
Incase is known for making stylish, top-notch accessories for all our Apple gear, so it's no surprise that their travel backpack is also worth a serious look. The Incase EO Travel Backpack stores up to a 17-inch MacBook Pro in a separate sleeve so you can get to it quickly without having to shuffle all your other stuff around. And it can fit lot of stuff, as the main compartment expands by 35 percent. You can get the EO Travel Backpack in black for $180 or in heather gray for $220 on the Incase website. The black version is also available on Amazon for $122.24 and the heather gray is currently selling for $146.60.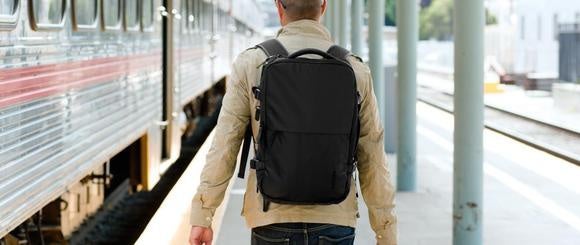 Incase EO Travel Backpack
Aer Duffel Pack
Is it a duffel bag? Is it a backpack? It's a Duffel Pack. San Francisco-based Aer has designed a carry-on backpack that balances "smart functionality with a clean, architectural aesthetic." Unlike most backpacks, the Duffel Pack has a zipper down the middle of the main compartment. It's also perfect for carrying both your "mobile office" and your workout gear with a ventilated shoe compartment and an expandable side pocket for storing your water bottle. For your tech gear, the Duffel Pack has a padded laptop compartment that fits up to a 15-inch Macbook Pro. In addition, it also has a second padded pocket for your iPad. The Duffel Pack is available on Aer's website for $150.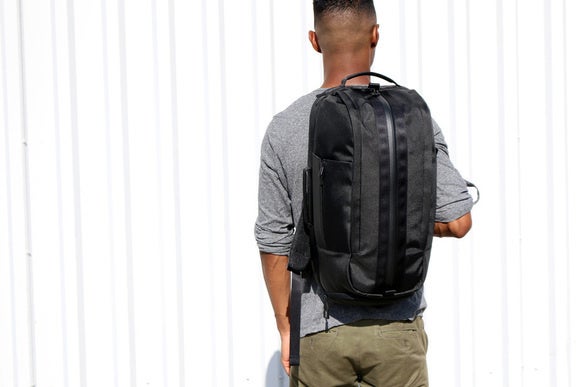 Aer Duffel Pack