5 of the most anticipated tablets of 2017
While 2-in-1 hybrids are on the rise, traditional tablets are still the top choice for casual use and entertainment. Here are five tablets that fans are hoping will get a refresh in 2017.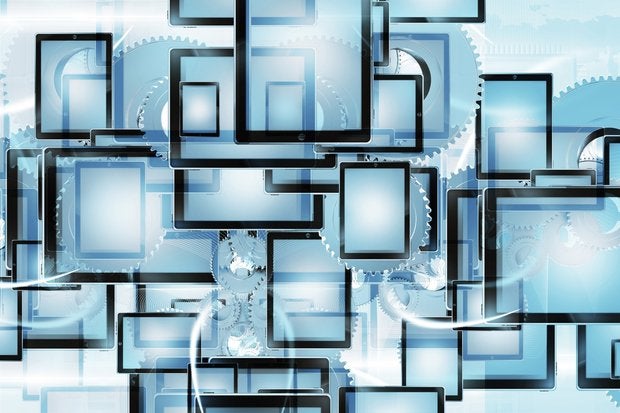 Tablet might be struggling to find a place amongst hybrids, but there are still plenty of devices to get excited about in the coming year. These five tablets are slated to be some of the most exciting devices of 2017, and each offers a traditional tablet experience.
iPad Air 3

Apple
Apple typically announced iPads in the fall, but last spring it surprised everyone by announcing the 9.7-inch iPad Pro. But come fall, Apple was mum on a third generation iPad Air. That has some speculating that Apple will ditch the Air lineup, instead offering a third, entry-level iPad Pro.
However, NeuroGadget reports it's likely Apple will release a 16GB iPad Air 3, with a thinner, water-resistant design, for $600. Either way, sources are confident that Apple plans to announce three tablets - a 9.7, 10.5 and 12.9-inch model - in Spring of this year. NeuroGadget also reports that, to compete with the Microsoft Surface, the iPad Air 3 is expected to ship with the Apple Pencil.
Galaxy Tab S3

Samsung
The Samsung Galaxy Tab S2 took a strong swing at the Apple iPad Air 2, offering a similar design and level of performance. It became a strong contender for anyone interested in a high-end tablet outside of the iOS ecosystem. There aren't many rumors about the Tab S3, but earlier this month, Trusted Reviews reported that an Android tablet featuring the model number "SM-T825," had been certified by the WiFi Alliance.
While it can't be confirmed as the Tab S3, the GFXBench benchmark readout actually does list the device as the Samsung Galaxy Tab S3. Specs include a 9.6-inch display, a quad-core Qualcomm Snapdragon 820 processor, 4GB RAM and a 12-megapixel camera. Whether it's the Tab S3, or not, it's clear Samsung has something in the works for the 9-inch tablet market.
Google Chrome OS

Google
Google recently announced that all Chromebooks released in 2017 will be compatible with Android apps -- a move that suggests Chrome OS tablets are in the works. In an interview with The Verge, Google's Rajen Sheth, director of product for Android and Chrome said that the company is working on making Chrome OS more touch-friendly.
Sheth also told The Verge that Google is working on making Android apps run smoother on larger displays in order to combine the desktop feel of Chrome OS with an Android tablet experience. While there aren't any confirmed devices in the works, it seems Google is gearing up to either release a proprietary Chrome OS tablet, or open up the ecosystem for other OEMs to develop tablets and hybrids. As The Verge points out, it wouldn't be out of reason to imagine Google might try to salvage the Pixel C tablet with a new version that can run this improved version of Chrome OS.