12 must-have gadgets for your new college dorm
I'll never forget the moment I first laid eyes on my freshman year dorm room, taking in its cinderblock walls, an over-used Twin-XL bed, and sticky desk that smelled faintly of beer--all the ambiance you'd expect university housing officers to foist on unsuspecting 18-year-olds.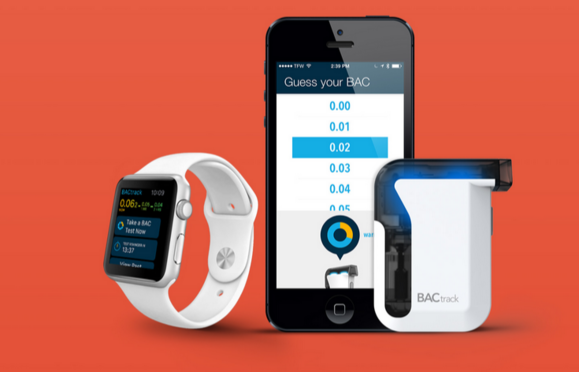 Practice responsible drinking, and use the BACtrack Mobile to help you keep track.
Water Garden Aquafarm fish tank
Not everything in your dorm has to be functional--a few decorative items can liven things up and make your space feel more homey. The Water Garden Aquafarm ($60) is a fish tank that's actually its own little self-contained ecosystem. The fish's water gives nutrients to a plant bed that sits on top of the tank, and in turn, the plants keep the fish's water clean. That way, you can keep an easy-to-manage pet and grow some simple flowers to freshen your dorm room up a little bit. All you have to do is feed your fish pal once a day.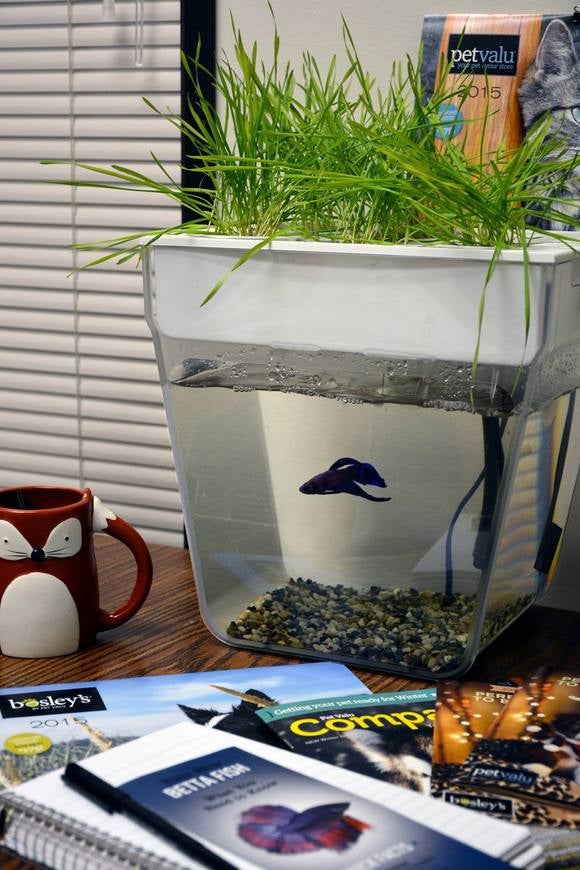 The Water Garden fishtank is purely for ambiance, but it's a pretty neat system!
TRX Home Suspension Trainer workout system
Sure, your campus probably has a gym you can use, but if you have a workout system that's dorm friendly, you may be more likely to keep a regular workout schedule. I'm a fan of TRX's suspension-based workouts at the gym, and TRX Home ($200) does the trick just as effectively. The TRX Suspension Trainer is a set of sturdy straps that you anchor to a door, hook, pole, or any other study fixture that can hold your weight. You then use the straps to do a variety of body-weight exercises that all focus on full body core strength, like rows, lunges, and squat jumps. The Home system comes with six video-based workouts to get you started. When you're done, just unhook the straps and anchors and store everything in the included mesh bag, which you can toss under your bed or in your closet.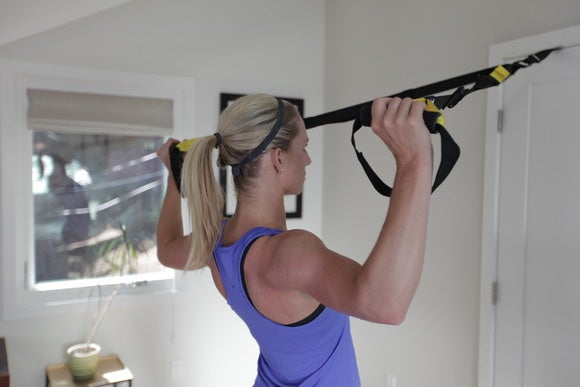 TRX Home hooks over any door, giving you access to a weight-free gym system in your dorm room.
Nest Cam home monitoring system
One of the downfalls to dorm living: Random roommates. You may completely luck out and get paired with your future besties (like I did!), but you could get stuck with someone who doesn't understand the boundaries of personal space. If this is a big concern, a Nest Cam ($199) may set you at ease a little bit--you could point the camera towards your high-tech desk and keep an eye on things while you're out of your room.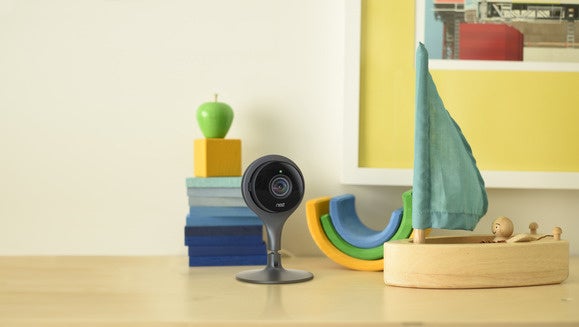 Make sure no one messes with your stuff while you're in class.
Set up is easy, and once it's ready to go, you can access a live stream of your desk using Nest's app. It will even send you a notification if it picks up a weird noise or detects motion when there shouldn't be any. (Nest Aware, a $10-per-month subscription service, gives you even more features, like longer access to your footage and more alert options.)
Previous Page 1 2 3 4