12 must-have gadgets for your new college dorm
I'll never forget the moment I first laid eyes on my freshman year dorm room, taking in its cinderblock walls, an over-used Twin-XL bed, and sticky desk that smelled faintly of beer--all the ambiance you'd expect university housing officers to foist on unsuspecting 18-year-olds.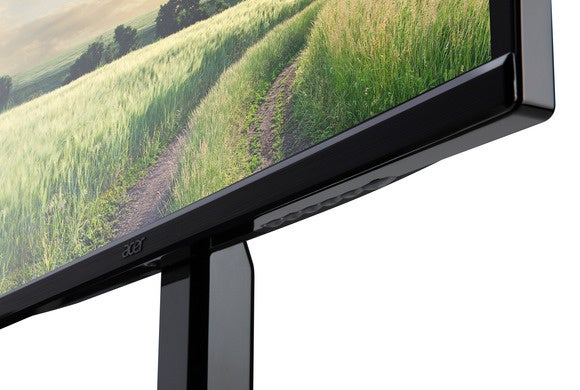 The Acer H236HL monitor has ports galore, and manual controls to get the best picture quality.
Livescribe 3 Smartpen
Spend one lecture with the Livescribe 3 Smartpen ($150) and corresponding app for your smartphone, and you'll never want to go back to a regular old Bic. As you write in the Livescribe's specialty notebooks, the smartpen sends a digital copy of your hand-written notes to your phone via Bluetooth, so you can access them at any time. It can also record audio notes through the Livescribe app on your smartphone, which get linked to your hand-written notes. When reviewing notes later, tap any word to hear what your professor was saying at that moment. If you've left yourself a doodle, abbreviation, or mnemonic device, tapping that word will bring you right back to the lecture. The pen itself can last 14 hours on a single charge.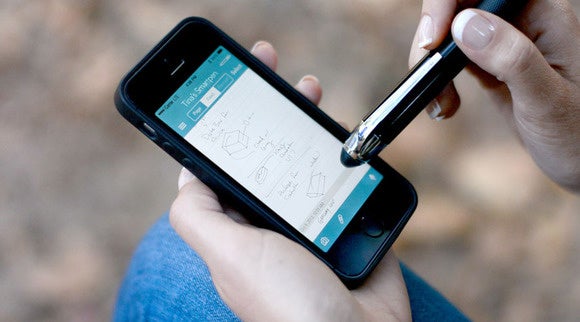 I don't know how Livescribe does it, but it's basically magic.
Audio-Technica's noise-cancelling headphones
A good pair of noise-cancelling headphones is a must, because roommates. Audio-Technica's top-of-the-line ATH-ANC70 ($179) offer spectacular sound quality while blocking outside noise by roughly 90 percent. They also have a built-in microphone for taking calls and controls that work with smartphones, TV remotes, and computers. After using them for a few days of extended use in our open office (which often gets noisy), I found them to be very comfy, and its noise-cancelling features did the trick.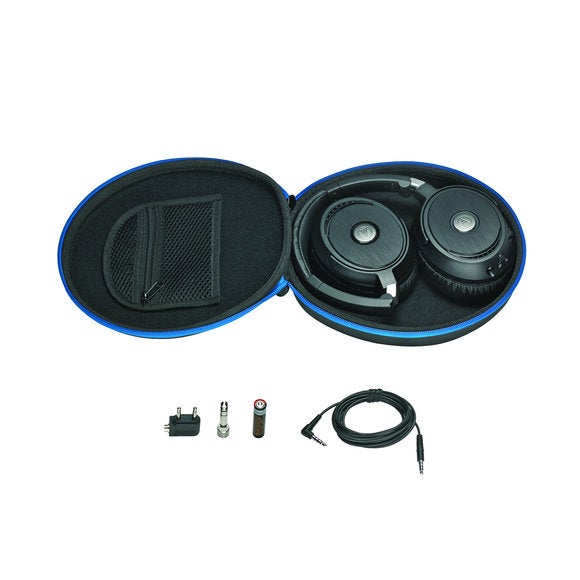 Block out your noisy roommates with these Audio-Technica noise-cancelling headphones.
Fugoo Sport Jacket speaker
You'll want a great-sounding Bluetooth speaker, but one that's easy to schlep around from party to party, and one that won't die if it gets into an accident with a red cup. The Fugoo Sport ($200) is lightweight, and its included Jacket sleeve is rugged--it's shock proof, waterproof, mud proof, and snow proof--so it's up for the challenge. Plus, it packs 40 hours of battery life and pairs easily with Siri or Google Now to give you greater control.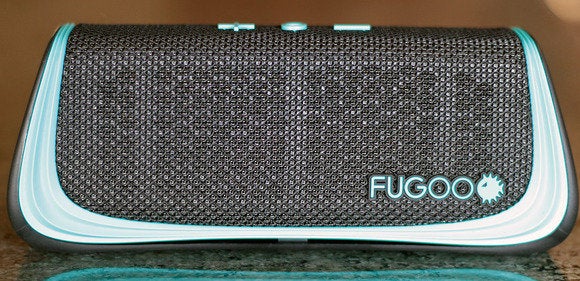 The rugged Fugoo Sport can handle even the rowdiest parties. Credit: Michael Brown
LIFX Edison White 800 smartbulb
Smartphone-controlled lighting systems may sound like some super-expensive straight-from-the-future tech that's just for completely tricked-out smarthomes, but some bulbs are complete plug-and-play models that don't even require a hub. Take LIFX's Edison bulbs--self-contained light bulbs that connect to your smartphone via Wi-Fi. They may look a little bulky, but they actually will fit most standard desk lamps.
Previous Page 1 2 3 4 Next Page