Zero Touch Provisioning can help the network world catch up to server advances
Rather than using CLI to configure systems one at a time, ZTP can roll out new switches with a click of a mouse.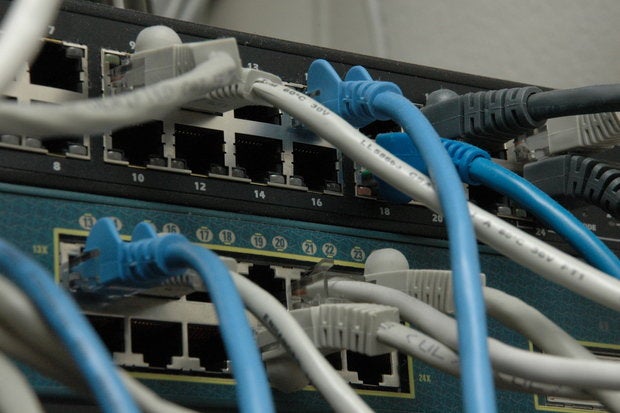 This vendor-written tech primer has been edited by Network World to eliminate product promotion, but readers should note it will likely favor the submitter's approach.
While the term Zero Touch Provisioning (ZTP) might be increasingly more common to networking, the concept of automation has existed for years in IT. At its core, ZTP is an automation solution that's designed to reduce errors and save time when IT needs to bring new infrastructure online.
This is particularly useful for data center servers, where scale and configuration similarities across systems make automation a necessity. In the server world, for example, Linux has revolutionized on boarding and provisioning. Rather than using command-line interfaces (CLI) to configure systems one at a time, administrators can use automation tools to roll out the operating system software, patches and packages on new servers with a single command, or the click of a mouse.
Advanced scripting capabilities also allow administrators to tailor the boot configuration of these systems with profiles for specific applications. So for example, if you need ten servers for a new Hadoop cluster, you can load that with one profile, or if you need six new servers for a new web application, you can roll that out using a different profile.
Essentially, automation drastically reduces the amount of time between when you take a server out of the box to when it's functioning in a production environment -- all while minimizing the risks of manual configuration errors and missed keystrokes, or the additional challenge of knowing which driver or library is the correct one.
But what about the network? Why should it be any different?
Much like servers, network devices have traditionally been managed via the CLI. What's more, network administrators need to do this manually on each device.
Consider the typical provisioning process of a network switch: switches have been traditionally coupled with pre-loaded proprietary network operating systems. Technicians then use CLI or the manufacturers own tools to provision the device, a process that can be broken down into three basic steps:
* When the new switch arrives, it already has an OS to help bootstrap the device. It is removed from the box and goes to a staging area. Here the administrator checks the operating system version and makes any updates - for patches, bug fixes, or any new feature updates as necessary.
* An initial configuration is made to establish basic network connectivity. This includes parameters such as administrator and user authentication information, the management IP address and default gateway, basic network services (DHCP, NTP, etc) and enabling the right L2 and L3 network protocols are all examples of the bootstrap process.