How new apps and services are using your phone as a proxy for you.
Like all great on-demand services, Shyp makes things work better with an app. When you sign up for the app, you create a unique username. When someone ships a package to you, they address it to that username, not the address of a building.
You can track the package in the app. If you decide you're going to be somewhere else when it's scheduled to arrive, you can change the destination well after it's been shipped. The package will go wherever you are, not to whichever building's address is written on the label.
Shyp is also cool because of Uberfication. When you want to send a shipment, you snap a picture of the item to be shipped, and within 20 minutes someone shows up at your house to take it away. Shyp will do all work, they professionally package it at their warehouse and they'll find the lowest shipping rate among carriers. This is possible because you are defined at your smartphone.
Right now, Shyp is limited to people sending from San Francisco, New York, Los Angeles, Miami and Chicago.
Social networking without logging in
Another example of this trend is Instagram's new looping video app called Boomerang, announced last week.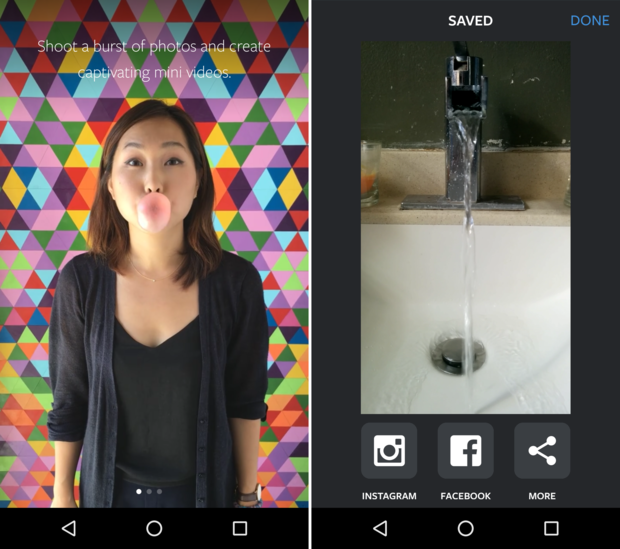 Boomerang is Instagram's new looping video app.
The app lets you take very short videos, which are then sped up and looped forward to back seamlessly (they play for one second, then reverse and play backwards for a second, then forward again, etc.). Once you've created your video, you can post it to Instagram, Facebook, Twitter or some other social network.
Boomerang has no log-in process. It assumes that you're already logged in to the social networks you'll post to.
In other words, Boomerang defines "you" as anyone who has access to your phone.
Driving without keys
The typical way to rent a car involves going to a car rental office, standing in line, then presenting your credit card and driver's license. That last document proves you're you. It's got a photo, a signature and a few personal details. If the rental car employee is convinced by it, you're good to go. A $30,000 object will be handed over to you.
The new way to rent cars, currently being tested in San Francisco, centers around the phone. Audi, for example, is testing a car rental service called Audi On Demand. You arrange for the rental on your smartphone. An Audi employee delivers the car, then leaves. To drive the car, you just walk out and use the Audi On Demand app on your smartphone to unlock and start the car. Your smartphone has control of the car, and as long as you're in possession of your phone, it's all good.