Windows 8.1 Update 1 leaks online with new features aimed at PC users
An upcoming software update to Windows 8.1 has been leaked online ahead of official release.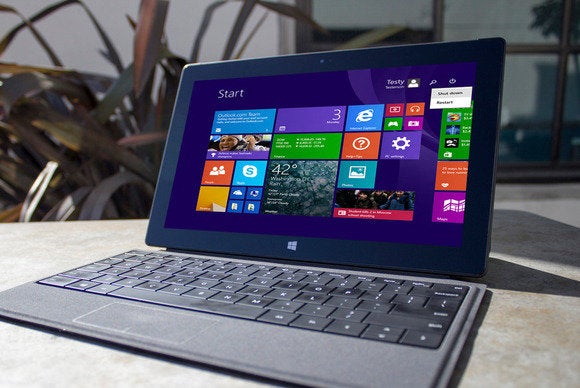 A future update to Windows 8.1 has leaked online revealing new features.
The early build of the update has been doing the rounds on file sharing websites ahead of its expected release date on 11 March. Currently known as Update 1, the new software aims to improve the mouse and keyboard experience of using Windows 8.1.
A new tile bar which sits at the top of the screen allows users to minimise, close and snap apps side-by-side using the mouse in a similar way to regular desktop applications. The bar will give users more control and make navigation easier.
Live Tiles sitting on the Windows 8.1 Start Screen will offer a familiar menu when right clicked on to give options such as unpin, resize, uninstall and pin to taskbar. Update 1 will also add to the Start screen search- and shutdown buttons for easier access to those functions. Search simply takes you to the facility within the Charms bar while the shutdown button give options for restart, sleep of shutdown.
There's still no sign of the time or date on the Start Screen which currently only appears if you open the Charms bar.
The PC settings part of Windows 8.1 has an added link to the control panel and a desktop tweak means that a new part of the taskbar allows you to show list Metro apps which can then be launched.
Update 1 is expected to launch ahead of Microsoft's Build conference in April so we should have more news soon.
Via The Verge