Windows 10 vs. Windows 8: Performance benchmarks show a close battle for fastest
Windows 8.1 will not roll over for Windows 10. DirectX 12 will rock, though.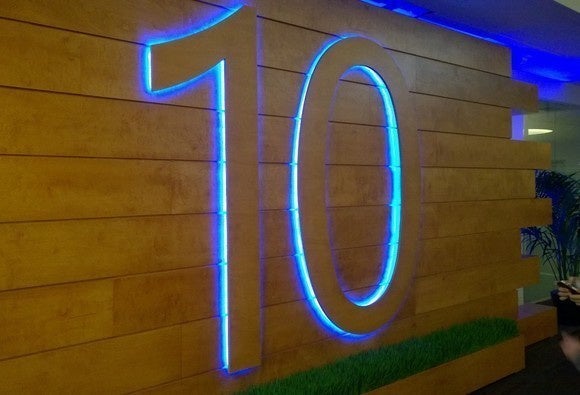 Windows 10 performance is one of the hardest things to nail down right now. Testing of the new OS, due to ship on July 29, isn't exactly easy, because the public doesn't yet have a way to install the RTM version of it. Microsoft has been pretty mum about any under-the-hood changes. Even worse, hardware partners of Microsoft have been handcuffed from talking about the OS at all.
One thing we do know: Among the many big changes over Windows 8, Windows 10 may literally change the game in graphics performance as the only Microsoft OS with DirectX 12. Early testing of the OS shows performance gains elsewhere will be far smaller, though.
What I did have was access to two identical HP Spectre x360 laptops. One had build 10240 of Windows 10 Home, which Microsoft has officially blessed as "reviewable code," while the other had Windows 8.1 Home.
Both laptops had the same screen, same battery, same 8GB of LPDDR3, same 128GB SSD make and models, and the same Intel Core i5-5200U CPUs inside and the same BIOSes. Other than OS, they were exactly the same.
I threw a bunch of different benchmarks to see if I could coax out any performance differences. I ran compression tests, chess benchmarks, and 3D rendering, as well as a spate of DX9 and DX11 benchmarks.
We were hoping for a daramatic face-off. What we got was a tie, or well within the margin of error.
For example, here's the performance in PCMark 8 Creative Conventional. PCMark, for those who don't know, simulates various "real-world" application loads. The Creative Conventional, for example, tests simulated web browsing, photo editing, video editing, gaming and group video chat. The Home load adds writing and casual gaming.
The result persisted just about everywhere between Windows 8.1 and Windows 10: mostly a tie with some loads giving Windows 10 a very slight edge. I could produce a lengthy page of graphs between the two in WinRar, CineBench, Valve's old Particle Test, 7Zip, Passmark and 3DMark, but what's the point? The bars would be almost the same on all of them and I'd just be wasting Internet bandwidth. If you want to see a graph, just take the above and change the name of it to 7Zip or whatever test you want.
I won't throw away a day of testing without giving you more numbers, though, so here's some of the results I saw. Other tests I simply didn't record because after a while, it felt silly essentially writing down the same number twice.