Why you need to build career paths for non-managers
In competitive markets, such as technology and IT, organizations that don't create career paths for both management and nonmanagement roles risk losing some of their top talent.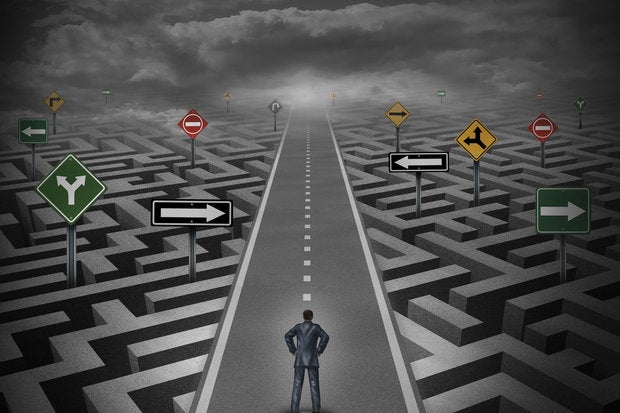 People are motivated by different incentives, both in their personal lives and in their careers. And that holds true for IT professionals and developers as well. You may not dream of being the boss or the CEO, but not because you don't like money or power. In many cases, it's simply because you don't like to rely on other people to get the job done and that is largely what being a manager is about.
Technology careers attract all types of people and a percentage of those will be introverted or simply not interested in managing people. As a leader you need to do your part by offering fulfilling positions for these people or risk losing them.
Why Should I Care?
"Too bad for them," you might say, but some of these people are your best performers and great individual contributors. Losing them because there isn't a clear place for them to go -- or worse promoting them into a position they don't want and perhaps aren't equipped to deal with -- won't get you or your organization very far.
"The need for new skill sets and evolving roles are in demand at a rapidly growing rate, so putting someone on a career path that doesn't have any room to develop is not only a career-limiting move for the employee, but a business-limiting move for the company," says Kevin Griffin, CIO with GE Capital.
The Cost of Employee Turnover
The cost of employee turnover, according to Deloitte data, can range "from tens of thousands of dollars to 1.5-2x the contributors annual salary." Its data also indicates that tenured employees add more value to a corporation than those who are just "cycling through." Doing what you can to help retain these people makes sense and is in the organization's best interest. So what can you do to retain these individuals and keep them engaged?
According to John Reed, senior executive director at Robert Half Technologies, a technology staffing firm, the answer is to create clear nonmanagement career paths. "As unemployment remains low and recruiting and retaining skilled talent becomes more of a challenge, this issue [building nonmanagement career paths] is coming to the forefront. Employers have increased interest in crafting roles that support the desire to learn more and take on more responsibility while respecting employees' feelings about managing others," says Reed.
Who Are These People?
So how can you spot these individuals and how many are we talking about? Ed Nathanson, founder and CEO of Red Pill Talent, says, "More than you might think. There are certainly groups of people in various functions of any company that want to grow and learn but do not equate career growth with management responsibilities. In a lot of cases, these people are looking to grow individually in their scope of impact or by learning new skills and technologies."