Why Windows RT is crucial for Microsoft despite sagging sales
Don't shed a tear for Windows RT, the neutered operating system cursed to be the red-headed stepchild of the Windows family (to Windows Phone's great relief). While the OS's rocky birth has since led to an even rockier childhood, its very existence is a clever ploy for the future by Microsoft--even though you can't give Windows RT tablets away today.
Shortly after Windows 8 and Windows RT launched, however, Intel released its x86-based "Clover Trail" Atom chip, which runs the full Windows 8 operating system and lasts all day long. Soon, slates like the Samsung ATIV Smart PC and the Acer Iconia W510 appeared, offering classic desktop functionality and 8-plus hours of endurance. Windows 8 tablets suddenly boomed, while Windows RT tablets waned, robbed of their major point of differentiation.
Don't think Intel's sudden energy expertise was a stroke of serendipity, though.
Chip development takes years, and Intel was no doubt dreamed up Clover Trail shortly after it became apparent that tablets were here to stay, but the Windows RT stick provided a harsh counterpoint to the Windows 8 carrot. Intel had two years to bolster its power efficiency in the wake of Windows RT's unveiling.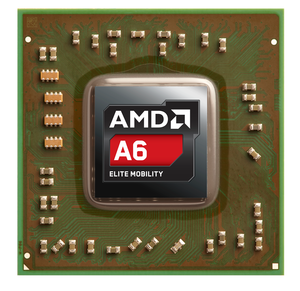 Both AMD and Intel have doubled down on power efficiency to combat the threat of ARM and Windows RT.
"Windows RT is designed to give Intel something to think about in terms of their power efficiency and performance at that lower power level," says Moorhead. "In essence, to keep them a little bit honest. I did see a remarkable improvement in Intel's low-power silicon as soon as Windows RT and [Microsoft's] support for the ARM architecture was announced."
Funny how that happened--and how it's continuing to happen, in the form of Intel's upcoming "Silvermont" Atom architecture as well as its recently released Haswell processor, both of which emphasize power efficiency. AMD is sharpening its mobile focus, too.
Yes, we're nearing the point where hybrids may quench your thirst for tablets--and it wouldn't have happened quite so quickly without Windows RT.
How WinRT will help Windows RT
Windows RT is playing another crucial role in the future of the Windows ecosystem, though that future looks bleak today. Yes, I'm talking about the Windows Store.
All the talk of cross-platform bliss that permeated the Build 2013 conference and a substantial portion of Microsoft's recent efforts revolve around the ability of various bits of the Windows ecosystem to talk with one another. The modern UI and all of its apps run on the Windows Runtime/WinRT application architecture. Not to be confused with the Windows RT operating system (curse your naming schemes, Microsoft!), Windows Runtime supports several programming languages and runs just fine on x86 and ARM processors alike. (Microsoft handsets run a variant dubbed Windows Phone Runtime.)

If Windows Phone and Windows desktop ever unite their app stores, it'll be thanks to the underlying WinRT structure.