Why we need a national IoT strategy
New report calls for a concerted effort from the government to develop a cohesive strategy to support the development and adoption of Internet of Things technologies.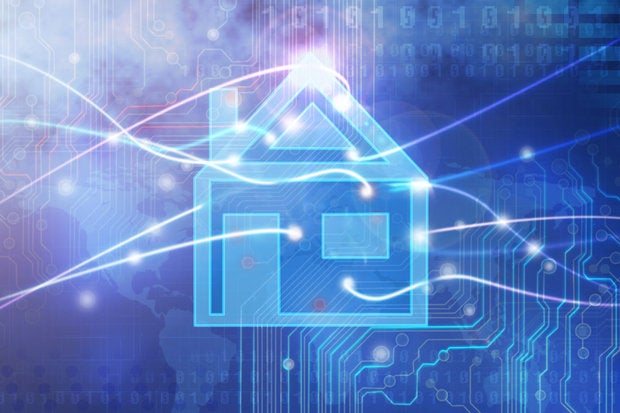 In tech circles, few topics have been generating more buzz of late than the Internet of Things (IoT), the projected surge of smart, networked devices that promises breakthrough improvements in sectors as diverse as healthcare and energy, transportation and agriculture.
But there's a catch.
The IoT may never realize its full potential unless the government takes a more active role in promoting the technology while abstaining from heavy-handed regulations that could curb innovation and product development in the field, according to a new report from the Center for Data Innovation, a think tank focusing on technology policy.
"There's a really interesting opportunity for the government to accelerate the deployment of these technologies," says Daniel Castro, the center's director. "There are some inherent market failures with IoT that the government has a role in addressing."
Castro says that IoT has been garnering increasing attention among policymakers, as evidenced by the stout attendance at an event his organization hosted on the issue this week on Capitol Hill.
Congressional Caucus on IoT to help define government role
In January, a bipartisan pair of lawmakers teamed to form the Congressional Caucus on IoT, which aims to serve as an educational and advocacy organization within the House of Representatives.
Still, confusion about the issue persists among members of Congress, who are still trying to figure out the proper role of government in shepherding along the IoT.
"This is, I think, an idea that will have legs because the question I think a lot of members have is, we keep hearing about this but what should we do?" Castro says.
Castro's organization is calling for a concerted effort in the federal government to bring together the various agencies that have a role in the regulatory environment for IoT applications and develop a cohesive national strategy that would identify areas where the government could spur investment, innovation and adoption. Castro says he is "agnostic on where the momentum comes from" for such a strategy, but stresses that it must encompass a wide swath of the federal government, given that IoT devices and applications are cropping up in industries across the regulatory spectrum.
"You have to have agencies starting to think about this, and right now they're not," he says. "The problem is you don't want all these agencies to come to different conclusions."
Call for government officials to use policies to facilitate IoT growth
In addition to harmonizing the regulatory environment, Castro's organization is calling on U.S. and foreign government officials to pursue policies to facilitate IoT growth, including targeted research and development spending and programs to encourage technical training in areas like data science, where an influx of skilled workers could help glean value from the data collected and produced by the billions of devices expected to come online in the next several years.