Why the new MacBook's single port is all you really need
The MacBook is designed for those who rarely plug in.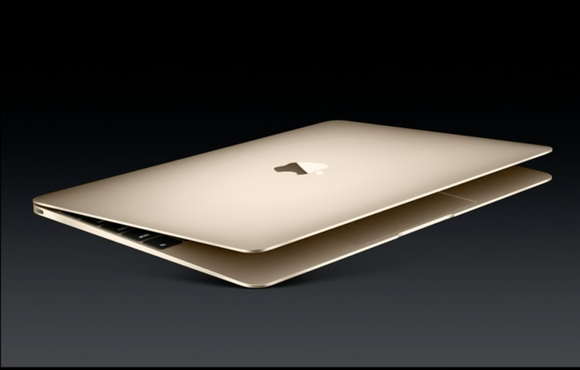 Apple's revelation of a single-port MacBook had been leaked months ahead of time. Still, many were in denial and remain so. From their perspective, which you can read in comments on Macworld articles and widely elsewhere, a single port is a nonstarter.
They point to the many uses of a port besides charging its battery: to charge and sync iOS and other devices; for tethering a phone or tablet to use its cellular connection; to connect to monitors, printers, and scanners; and more esoteric uses, like target disk mode, in which a laptop can be mounted as a disk on another Mac.
In fact, that's how I use my laptop! But here's the thing: when you use technology versus write about it, you're a pundit for yourself. Unless you make a special effort, your use case seems like the preferred one--you see it every day, it makes sense to you, and everyone else appears to be an outlier.
As a tech writer, though, I try to break through the barrier of my own choices, and make sure I understand how everyone works. It's often difficult to know whether I've found a pocket or people or a widespread trend, but I rely on where companies invest their money in new products, reported and estimated sales figures, and how third-party ecosystems grow or fail.
What shakes out with the new MacBook is the difference between what I'd call a nomadic desktop user, who is an often reluctant mobile road warrior; and the mobile-first or mobile-only user, for whom a computer is like a bigger, different smartphone or tablet, and their usage pattern mirrors that.
Nomadic desktop roamer
Creating makeshift shelters of desks and electronics wherever they roam, the nomadic desktop user expects to have and needs external devices to carry out her work. This includes an external monitor (or maybe two), at least one external drive, and one hopes a gigabit ethernet connection.
As one of this herd, I sympathize. I've always treated a laptop as an accessory to my main machine, which was a desktop computer, whether all-in-one, a Cube, or a tower. I resisted an Air for years, and bought a 15-inch MacBook Pro a few years back. But I sold it months later when I realized it was just too hurking for my needs. A mid-2011 MacBook Air has been my stalwart companion since.
More recently, set up in a co-working space, my focus shifted so that my laptop became my main computer and Mac mini my adjunct machine, used occasionally.
But I'm still tethered to the trappings of desktop life. At my co-working space, I've left a DisplayPort-equipped Asus monitor, a USB 100Mbps ethernet adapter, a charger, a keyboard, and a mouse. Also, the kitchen sink.