Why sapphire iPhone screens could be Apple's next big thing
Because of its higher strength, less sapphire is needed to make future mobile devices, thus making them lighter and thinner.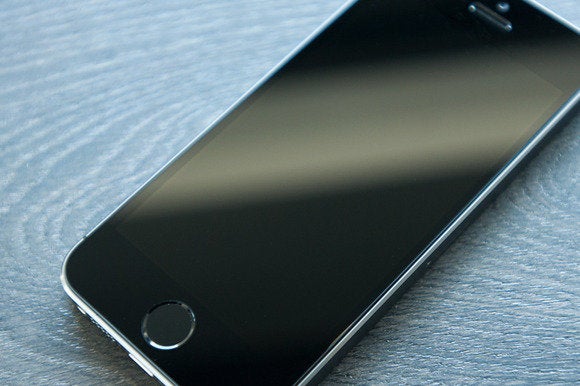 Many years ago, when Apple's idea of a smartphone was the Rokr and the company wasn't yet racking in billions of dollars by the bucketful, a friend of mine came to me with a rather unique problem: The plastic screen of his iPod classic--back then, still just "an iPod"--had melted.
A few pointed questions revealed that this was actually my friend's second iPod; having grown frustrated with the scratches on the front plate of his first unit, he decided to pawn the latter off to his teenage daughter, buy a new one, and use a bit of clear packing tap as a makeshift cover to protect the music player's screen from being damaged.
Eventually, the tape, too, got scratched; to boot, when my friend tried peeling it off, it left a nasty residue that resisted every cleaning fluid he would throw at it--until he tried paint thinner, and ended up with an iPod that would have looked perfectly at home in a Salvador Dalí painting. I helped him find a reputable repair shop, and, after a few stern words of warning, he was back in business with a brand new aftermarket screen plate.
The plastic not so fantastic
As it turns out, the problem of plastic screens getting too easily damaged was, at the time, on the mind of another man--none other than Steve Jobs. As Apple was readying its plans for the launch of the first-generation iPhone, Jobs realized that a phone would spend most of its time jiggling around its users' pockets alongside keys and change, all of which would, in short order, turn a plastic screen into an unreadable mess of dents and scratches.
Readily available and easy to manufacture in just about any shape, plastic is so versatile that it's become the material of choice for all kinds of mass-produced electronics, from wall clocks to portable music players. Plastic is also very flexible and tends to bend, rather than break, when subjected to the abuses of everyday life.
This same flexibility is also its Achilles heel. On the Mohs Scale, which is used to measure the hardness of materials, the most commonly used polycarbonates clock in at a meager value of three, about as hard as copper, but three times softer than iron or nickel, both of which are materials you are likely to find, in the form of coins and keys, in a person's pocket.
Through the looking glass
Jobs knew that to avoid scratches Apple would have to turn to glass, a material that is, in many ways, the opposite of plastic. Its relatively high hardness translates into much better scratch resistance, but at the cost of much lower flexibility. At Mohs values that reach as high as six, a glass-plated screen can easily survive alongside other trinkets in a pocket, but will shatter in a hundred pieces when subjected to the slightest bump or fall.