Why Lenovo's surging mobile sales shouldn't freak out the PC faithful
The world's top PC maker sells more mobile devices than traditional computers—but traditional computers have been completely redefined.
As you look further down the PC top five, Dell hasn't done much to excite buyers with its attempts at tablets and smartphones. The Taiwan-based titans Acer and Asus both produce smartphones, but are better known for their Android tablets. Both companies are top five tablet vendors worldwide and shipped a combined 3.5 million tablets last quarter, according to IDC.
The rise of "anytime-anywhere computing"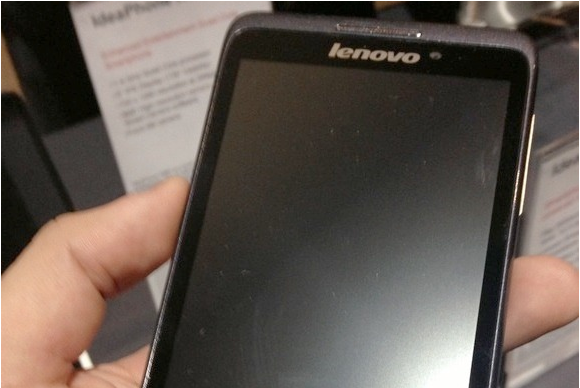 Where things start to get really interesting, however, is when you look at the top 5 smartphone vendors in the world. That's where you start to see firms that are more like Lenovo, particularly Samsung and Apple.
"When you combine PCs, tablets, and smartphones all together into one category, Apple and Samsung are dominant," says Bob O'Donnell, IDC's vice president for clients and displays. IDC has recently been tracking this super category called "smart-connected devices," while Gartner calls the mega-grouping "anytime-anywhere computing."
Apple's iPhone has routinely outsold the Mac since the iPhone 3G came out in 2008. Samsung doesn't rank as a top five PC producer, but is hugely popular in the mobile world thanks to its line-up of Galaxy smartphones and tablets. Below those two market leaders, you tend to see a mish-mash of multiple brands—or as O'Donnell put it, "a lot of noise" where it's hard to discern much of anything.
But over the last two quarters, O'Donnell says, Lenovo started breaking out to become the world's third largest smart-connected device company behind Apple and Samsung. Lenovo's gains are just a reflection of the fact that Lenovo wants to be a relevant device player and that means being a major player in all three categories, according to O'Donnell.
One world, many screens
n the wake of his company's stunning second quarter results, chairman and CEO Yang Yuanqing declared that Lenovo is "rapidly transforming...into a PC-plus business"—not a "Post-PC" business.
That's the real takeaway here. Sure, the traditional PC market is hemorrhaging, and, yes, the mobile device market is exploding. But no matter how you slice it, both segments sell hundreds of millions of units year-in and year-out, and all of these slates and smartphones and desktops and laptops and flipping-flopping-bending hybrids just plain fall under the general umbrella of all-around computing.
When you look at it in that light, Lenovo hasn't really done anything significantly differently than Apple and Samsung, the connected device leaders.
Yes, the fact that the world's top PC maker sells more mobile devices sounds scary on the surface, but Lenovo's only picking up on a trend where the PC isn't necessarily deposed by slates and smartphones—it just plays a somewhat equal part in an increasingly larger universe of devices.