Why Apple Watch is a business traveler's best friend
A recent trip from Boston to San Francisco with the Apple Watch as a personal assistant demonstrates that smartwatches can be valuable tools for busy businesspeople and frequent travelers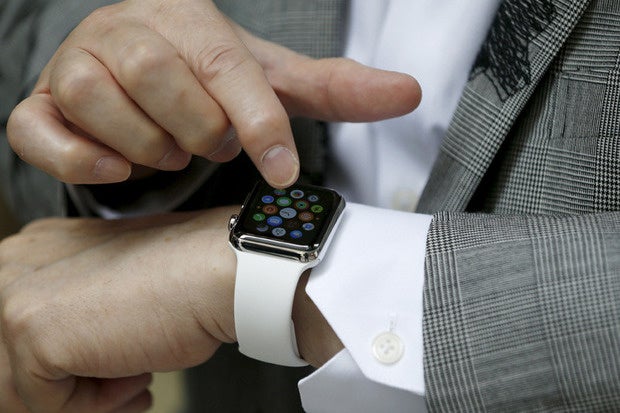 Last month, a week after I got my Apple Watch, I took a trip from Boston to San Francisco to cover a wearable technology conference. I purposely loaded up on travel-related Watch apps -- or iPhone apps that have Apple Watch extensions -- with the idea that I'd write a post about my experiences.
Within hours of leaving my home, I was surprised by how much smoother my travel was thanks to Apple's first smartwatch. I was surprised because until that travel day, I had been mostly disappointed with the pricey device. Like many smartwatch naysayers, I had harped on the fact that, "It can't do anything that my phone doesn't already do."
I quickly changed my tune, thanks largely to the travel experience.
Apple Watch is an extension of a smartphone, just like the majority of today's most popular smartwatches -- and no, it doesn't do all that much that the phone can't. But that's beside the point. The real value of smartwatches isn't necessarily what they can do, but what they help you do: Quit removing your phone from your pocket or purse 5,026 times a day; reduce distractions; and use your hands more efficiently in busy environments.
Apple Watch and travel prep
My Apple Watch travel experience started the day before I left, when I received notifications from three different apps: Marriott International, JetBlue and TripIt, my favorite travel app. Marriott let me know that I could check-in to my room using my Watch and let the hotel staff know when to expect me. JetBlue also told me I could check-in for my flight and download a mobile boarding pass -- though I had to use the iPhone app to do so. TripIt collected all the relevant information and let me know that it was available in the itinerary on my phone for reference.
The following morning, I woke, showered and put on my Apple Watch. I made myself a fresh cup of coffee, and as I poured it, my Watch buzzed and showed me a calendar notification that informed me the taxi was set to arrive in 15 minutes. I wasn't fully awake, I was rushing to make sure everything was in order and I had my hands full with the pour over, so I might have missed the notification on my phone.
Apple Watch at the airport
As I arrived at Logan Airport, I quickly tapped my watch to check-in using the Swarm app, which was helpful because I had my hands full with my backpack and bulky travel bag. I then proceeded to the curbside baggage check, where I dropped off my luggage and headed to the TSA checkpoint. When I reached the front of the line, I scanned the JetBlue boarding pass I'd downloaded to my Watch the day before. (I also briefly contemplated correcting the agent, who referred to the device as my "iWatch," but eventually decided that would be unwise.)